We've been following Google+ since Google launched it as an invite-only experiment and it always felt like the little brother to the juggernaut Facebook. Google has been doing their best to increase interactivity on the site while pushing it to everyone who has a Google account which might have lead to today's news. Global Web Index released a report that monitored all the big social sites and reported that G+ has grown itself into the second most used social network in the world.
Facebook is still firmly in the lead with 51% of the share of users, but G+ has moved into the second spot with 25% with Twitter and Youtube falling in behind at third place. The report pins G+ as having almost 343 million users which is quite a number for the much criticized website.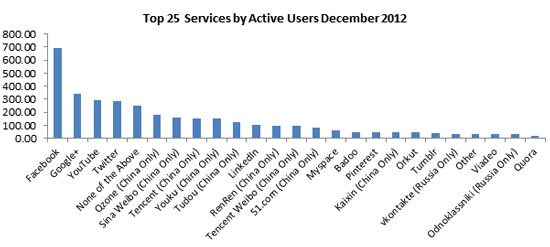 We're fans of the G+ and their hangouts for helping us with the Droid Life Show every week, do you think they will continue to gain on Facebook?
Via: Forbes