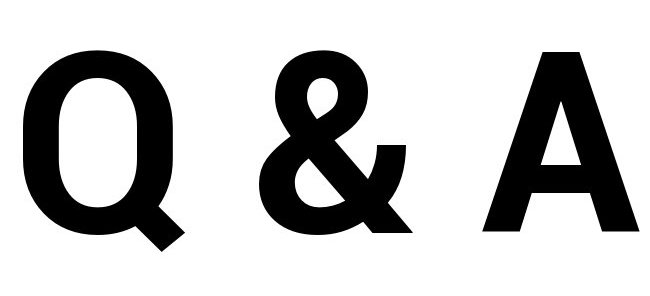 It's finally Friday and we have the answers to the Droid Life Q&A Sessions: Volume 9. Earlier this week, we got some great submissions from our readers and its nice to just sit back and go through them, whether they be Android or non-Android related. Of course, we got some Super Bowl questions, along with some questions about how we all first met (online dating), and what we hope to see from Key Lime Pie. If you are ready to take a journey, read on. 
Reminder: K is Kellex, T is Tim, R is Ron, and E is Eric.
How did you all meet?
K:  We met at BloggerSingles.net, a fantastic place for lonely at-home internet trolls to meet other at-home internet trolls. After seeing the commercial during re-runs of Battlestar Galactica and joining shortly after for $14.95 per month, we quickly arranged team LAN parties in my Mom's basement to see if we would be a good fit as a team. A dozen or so 64oz Mountain Dew Code Reds later, some sticky mice, and the rest is history.
R:  I didn't really talk with Tim or Eric until we started doing the show. I had emailed with Kellen a few times and even written a guest post for DL. Eventually I decided that I wanted to write more opinion pieces because that was something that I didn't see a lot of in the Android space. Apple has its MG Sieglers and John Grubers, but I didn't see a lot of opinion and editorial in the Android space. I don't think I'm anywhere near Sigler or Gruber's levels, but I hope I've helped spur on the conversation.
T:  Well, I have never met either Eric or Ron in person, but we are Internet BFF's and we talk almost daily. As for me, I came here as a reader/comment thug and then eventually started "writing" about Android and other random stuff like custom ROM's. Once I became full time, I took a trip up to Portland to meet Kellen and learn the true ways of blogging. It was a really cool experience and it grew from there. You know, Mountain Dew Code Red can do a lot to a man and his inability to say, "No."
E:  Back in the day when I was a wee little lad with a wee little Droid, I was curious as how to root and unlock it. Thus brought me to Droid-Life, and I became an avid reader. I watched the rise and eventual fall of Android Life and sent Kellex a message that said, "Hey, I'm Eric… and I like to party" and voila, here we are.
This might have already been asked, but what do you guys do for a living outside of Droid Life?
K:  This is it! DL 4 life.
R:  I work for a local computer consulting company as my main job for now. I also lead worship at an Anglican church in Yucaipa, CA.
T:  As for work, DL is my full-time gig. Beyond that, I spend my time bowling, driving, running around with the pups, and getting in all sorts of trouble with local business owners.
E:  I'm a senior in college so when I'm not writing and not studying for classes I'm doing totally healthy, non-alcoholic activities that my family and community would be proud of.
If you had to guess, when will the Motorola X phone be released?
K:  More than likely this summer, but it could be late spring. I'm actually buying into some of the rumors that Motorola will try to unveil something close to Google I/O, which takes place in May. Keep in mind that they haven't released a phone in a couple of months, and so far, don't have anything else in the works that we know of. They can't wait much longer.
R:  October 17.
T:  Definitely October 17. But nothing is confirmed.
E:  Either this holiday season or next Spring, not what I'd like, but realistic dates.
Do you think Blackberry 10 will steal any market share away from Android and iOS, or do you think that they are really just gambling all-in on something that isn't within their grasps anymore?
K:  If Microsoft and all their muscle can't make Windows Phone 8 a player, I have serious doubts about RIM making a comeback with an OS that is 3 or 4 years in the making. I think you'll see the Blackberry die-hards get excited, along with some tech media that has nothing better to talk about, but the regular consumer won't care. They are already invested in either Android or iOS.
R:  I think it has been a two horse race for a long time. webOS had a shot and they missed. I hope RIM does well, but I don't expect it.
T:  It's not even in my spectrum of thought. As for taking away any market share from Google and Apple, yeah, good luck with that. I enjoy competition for the sake of innovation, but it won't be coming from BlackBerry 10.
E:  BB has got some serious 'splanin to do to all of their business market share that they've already lost. A lot of companies are now "bring your own device" with the downfall of BB so they will have to show that they have something special to lure people back from Android and iOS. As of right now I don't know that something special is.
What is the first thing you look at in a phone?
K:  Used to be the display, but now I really do focus on the entire package. OK, that's a lie – if it says "Nexus" in the name, I'm buying. I need a phone to have every single new technology that's available. The Nexus 4 was a no-brainer because it had it all, plus will always be up-to-date with the latest version of Android.
R:  Screen. You stare at it all day, so it better be good.
T:  Size and then the display. If it feels good in my hand and then is nice to look at, it's onto the performance. Have I mentioned I enjoy the Galaxy Note 2? I probably have by now.
E:  It used to be display, but anymore these days with myself being such a power user, battery life is on top of my list. Never again shall I have a phone with a bad battery life.
What is the one thing you are hoping to see in Key Lime Pie?
K:  Because we have seen a dozen or so emails in the last week – Bluetooth Low Energy support. Actually, we better see that sooner than KLP. I'd have to same cloud gaming support or syncing, like was written by a guest blogger on the site this week.
R:  Google Now on my home screen.
T:  I would love to see a unified messaging service across the platform. On top of that, I need cloud gaming saves and app data saves across multiple devices. I don't want to have to keep leveling up in Need for Speed. It's a real pain in the butt!
E:  More Google Now design throughout Android. I think the design team still has a lot up their sleeve and a lot of integration with Google Now left to go, I'm excited where the next version of Android is going to take us.
What do you prefer about manufacturer skins over stock Android, if anything?
K:  I don't mean to sound Android elitist, but there isn't anything that sticks out. I've given up LTE just so that I can use the Nexus 4 and so far, have no regrets. There isn't anything from TouchWiz or Sense or Blur that I'm missing.
R:  Motorola's Smart Actions are cool.
T:  Um, that's a tough one. Off the top of my head, there isn't too much I enjoy about skins. Maybe the ability to put custom shortcuts on the lockscreen with TouchWiz is a plus. Oh, the Sense camera software on the One X is great. Anything that adds function to the device I am all for. Tacky skins have got to go though.

49ers or Ravens? Why?
K:  Can't stand either team. Sick of hearing about Ray Lewis. Sick of hearing about the Har-bowl. Just get the game here so I can eat fried, greasy foods for a day, drink red beer after red beer, and not feel guilty about any of it.
R:  That's the sport with the touchdowns, right?
T:  I would love to run out into the streets screaming that the 49ers won the Super Bowl. I really think the team has some fantastic dynamics. A superior running game with Gore, Kaepernick. Great hands with Crabtree and Moss, plus Davis is back in action now. And as long as our secondary decides to show up, we should have it in the bag. Oh, and DO NOT attempt any field goals or we are completely screwed. Why coach decided to keep Akers in is beyond me. I want to like him, but if he continues to miss 30+ yard attempts, I will find him and I will destroy him.
E:  Let me tell you why I hate Joe Flacco. He's one of the most overrated QBs in the league right now, in my opinion he's just as bad as Phillip Rivers. Yes I know Flaccos has 8 TDs and 0 INTs in the post season right now, but he's got 3 tall, fast, athletic WRs that bail him out every time he overthrows one of his patented "long balls." 49ers and Mizzou grad Aldon Smith are going to stomp the Ravens (unfortunately because I'd like to see Ray Lewis get another ring). Full disclosure: all this hate may or may not stem from the fact that I picked Ray Rice in my fantasy league this year and got screwed by Flacco almost every game.
Are the Nexus 7 and Nexus 10 the best tablets at their respective price points, and is now the time to buy one?
K:  Yes and yes.
R:  Yes and no. The Nexus 7 is probably still a good buy, but I'm not convinced about the 10 yet. I might get a Transformer over the Nexus 10.
T:  The Nexus 7 is still a steal. As for me, the 10-inch tablet market is just not my thing. I don't use large tablets, but the Nexus 10 is pretty great. It's thin, performs well, and looks good. Although, there are rumors that a new rendition of the N10 is coming at Google I/O. You may want to hold off until then.
E:  Yes, with the exception of the Nexus 10. With the very plausible rumor that the N10 might be getting a spec increase here in the next few months, I would suggest holding off on that. But the N7 is still my favorite tablet of all time and I use it daily to the point where I need to charge it every night.