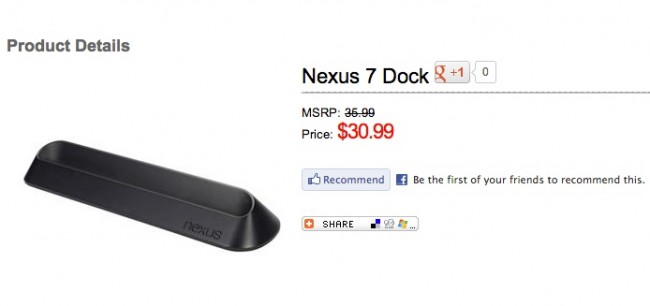 If you have been eyeing the official Nexus 7 dock, but aren't all that excited about forking out $40 plus another $10+ in shipping, then consider this deal from Cost Captain. It's the official dock, only it's listed at $30.99 with free shipping. The free shipping may only work if you use their CostCaptainPremier service, but SlickDeals seems to think that you can sign-up for that as a 14-day trial service. If you don't want to join that program, shipping is still only $5, which is better than anywhere else.
I have no idea how good of a retailer Cost Captain is, nor have I ever ordered anything from them. Their reseller rankings are a bit mixed, so proceed at your own risk.
Buy:  Cost Captain
Via:  SlickDeals
Cheers Scott!
______________________
Some of our best videos.