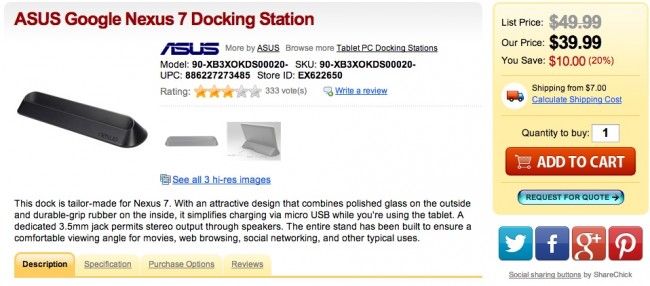 Well, it's time to decide how much you really need the official Nexus 7 dock, made by Asus. ExcaliburPC has them in stock for $40 plus shipping, which for me ended up around the 48-dollar mark. Is it worth that much? After all, doesn't it only have microUSB and audio out? Oh, and a fancy rubber grip stand and POGO pins.
If you can live another couple of days or even week without one, I'd suggest holding out. Since this is the official dock, it seems likely that this may show up on Google Play at some point. If it does, hopefully it sheds another $10 or so to make us feel less slimy about ordering one.
Via:  ExcaliburPC
Cheers Bill!
______________________
Some of our best videos.