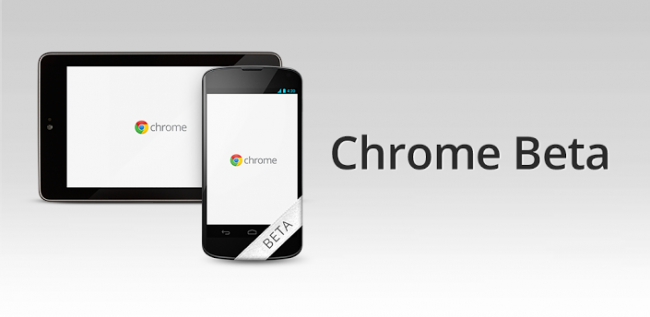 Google Chrome came out of "beta" back in June, as it had become a stable enough product. But since Google is continuing to create new features for it, they still need a platform to be able to test, similarly to what they do with Chrome for desktops. So today, they introduced Chrome Beta, again, as a way to get new features in your hands and to fix issues much faster.
In the release notes, they mention that this build brings a "slew of updates and improvements" over the stable channel build that you are already running, however, they didn't provide any specifics. They did go ahead and tell you what's broken, though, more than likely to keep down the complaints. 
Here is the full list of known bugs:
Performance is sluggish, noticeably on Galaxy Nexus and Nexus S
Frequent freeze on devices with specific versions of Qualcomm GPU driver
Text autosizing may break formatting on some sites
164632 – Editing bookmark feature is broken
165244 – Text position handler jumps or disappears when moving
166233 – Unable to submit comments on Facebook posts in desktop version of Facebook
165244 – Text handler jumps or disappears when moving
167351 – Youtube video controls are lost after returning from fullscreen video mode
162486 – iframe scrolling broken
To grab Chrome Beta, hit up the direct Play Link below. And keep in mind that a direct link is the only way you'll find it, as they have removed it from search results in the Play Store.
Via:  Google Chrome | Chrome Releases