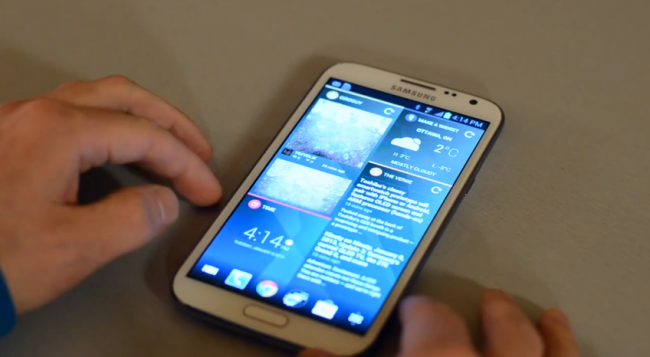 Taking just a moments break from the CES news, I saw that Chameleon Launcher for Android was on sale through Google Play and wanted to give everyone a quick heads up. Chameleon is an alternative home launcher that was funded through Kickstarter and usually sells for about $10. 
It's a neat launcher, offering up a completely new way of utilizing screen real estate, and revolves around good looking widgets and sexy wallpapers. To top it off, the developers recently made a video showing off the launcher on a Galaxy S3, which is a nice change of pace given it has been exclusively for tablets for some time.
For $4, it's worth a shot if you're looking for something new.
Play Link ($3.99)
Via: Chameleon