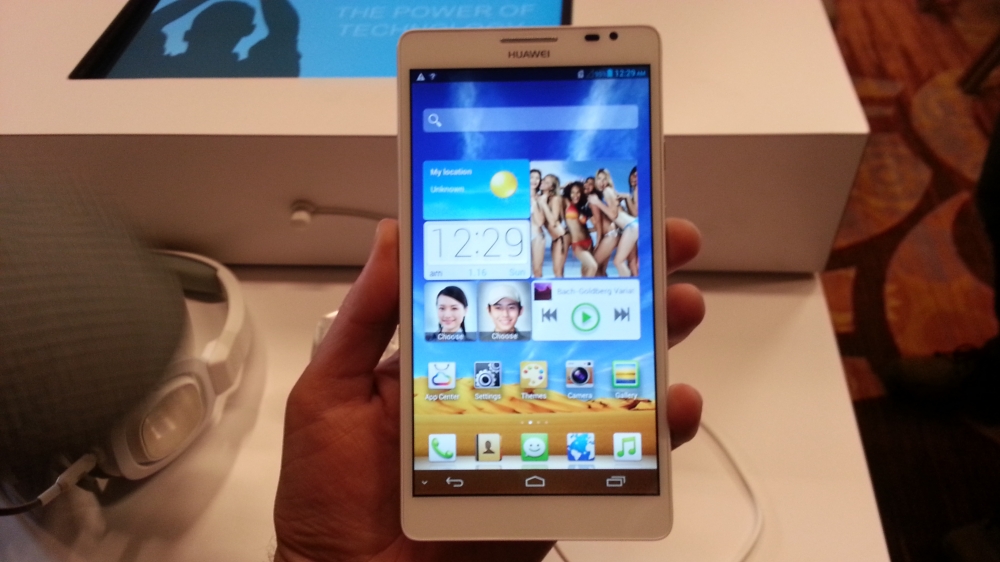 Earlier this afternoon, Huawei took the stage for their CES 2013 press event and left after announcing the biggest phone-tablet hybrid device to date, the Ascend Mate, along with the Ascend D2, a device they are calling the "most powerful." Both devices mark somewhat of a new start for Huawei, or rather, a move towards the main stream. We aren't sure how consumers will accept this Chinese company, but with the work they have done with these two phones, people should at least give them a look. 
Ascend Mate
This phone, is freakin' huge. I hand a chance to fondle it before the press event started and came away somewhat impressed. While I still can't do a phone this big, the build quality felt nice,  it was incredibly light for having such a massive battery, and the screen was big, beautiful and responsive.
On a spec front, you are looking at Huawei's own 1.5GHz quad-core processor (at least I think it's theirs), 8MP camera, 6.1″ HD display (720p), 4050mAh battery, Android 4.1, and a body that measures 6.5mm at its slimmest point.
[nggallery id=41]
Huawei claims to have done a bunch of work on efficiency so that your battery will last forever. Without having tested the phones for an extended period of time, it's tough to tell what to expect.
They also showed off their screen tech, which allows you to touch the display with a glove or other object and still interact with it.
Ascend D2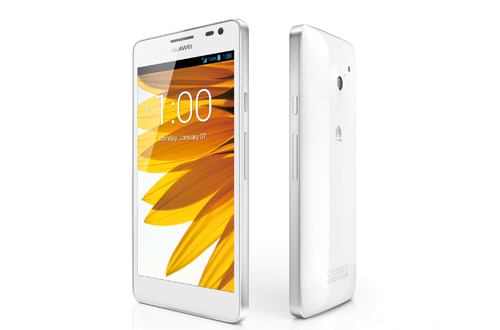 While I included the Ascend Mate and its big bad self first, the Ascend D2 is what Huawei considers their flagship. It sports a 5″ 1080p display (443ppi), Huawei's own 1.5GHz quad-core processor, 13MP camera, 3000mAh battery, and is said to be the "most powerful," whatever that means.
The D2 looks slick, but I did not have a chance to play with it as I had to leave the event to go kick it with Samsung.
We'll have time later to jump on both devices, however, both appear to be headed to China and may never reach our shores. Well, unless Cricket allows them in (bad joke!).