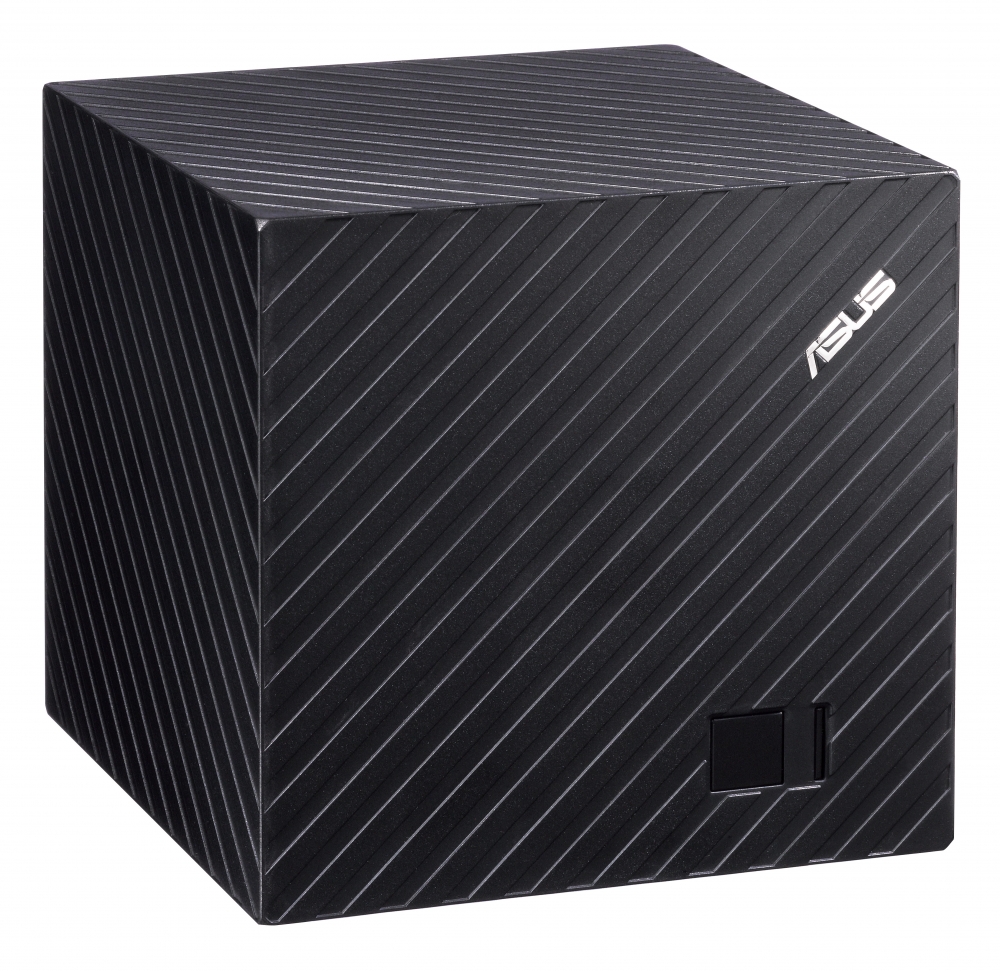 Asus rattled off a barrage of announcements this morning, here at CES, a couple of which are Android related. First we have the Qube, a unique Google TV box that attaches quickly and easily to your HD TV. The only other Android product was a massive 18.4″ tablet that boots both Windows 8 and Android. Details on both below. 
Asus Qube
The Qube was rumored leading up to CES and is exactly as was expected. It's a standalone Google TV box that connects to your TV. It has a unique "Qube" interface, but the rest is just as any other Google TV device with access to Google Play, Netflix, Chrome, and voice searching. It's expected to be available in "late Q1" of this year.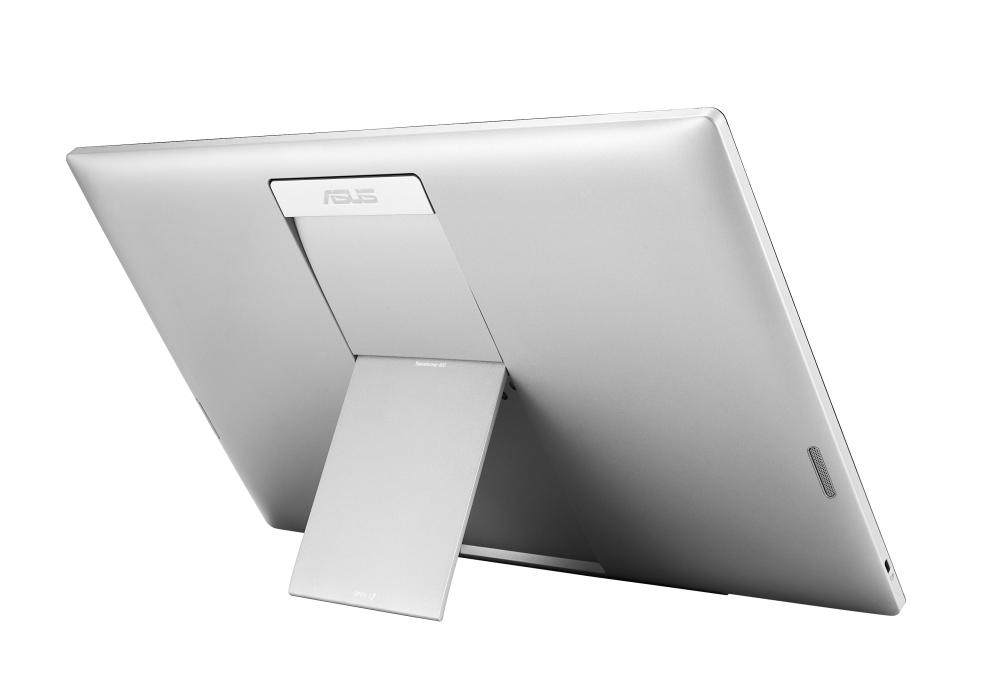 Asus Transformer AiO
The AiO tablet is an all-in-one Windows 8 PC with a 3rd generation Intel® Core™ processor and NVIDIA® GT 730M graphics, but when removed from its dock, can quickly turn into a massive 18.4″ Android tablet, running a Tegra 3 processor. It seems a bit overkill for the everyday user, but it could come in handy for business folks or those who continue to think that no screen is too big. The AiO will be available in Q1 of this year (any day now).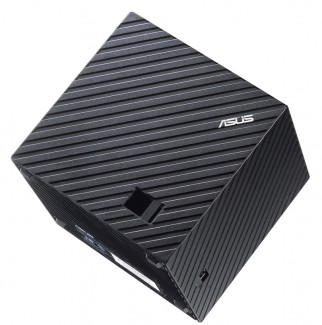 ASUS Transformer AiO — the world's first all-in-one PC with a detachable tablet

Transformer AiO is the world's first All-in-One PC with a detachable display that doubles as a standalone tablet for three distinct modes of use. Transformer AiO is a fully featured desktop PC with Windows 8, and is powered by a 3rd generation Intel® Core™ processor with NVIDIA® GT 730M graphics for outstanding multi-tasking and entertainment performance. The 18.4-inch Full HD IPS display delivers brilliant images with 178-degree wide viewing angles for easy enjoyment with friends and family, while ASUS SonicMaster audio technology ensures an immersive listening experience with music, movies and everything in between.

With its display detached from the desktop PC Station, Transformer AiO instantly becomes a king-size tablet with two different operating systems to suit different tablet needs. Wireless Remote Desktop technology maintains a high-speed wireless connection to the PC Station for complete remote control of Windows 8 using the multi-touch display. Alternatively, Transformer AiO seamlessly switches into a self-contained Android 4.1 tablet with an NVIDIA® Tegra® 3 quad-core processor at the touch of a button. The integral handle makes it easy to carry the tablet from room to room and a built-in stand keeps the display at the perfect angle for tabletop use.

Qube with Google TV – Bring the world of entertainment to your TV

Instantly add Google TV to your HDTV with the ASUS Qube. Qube with Google TV offers both motion control and voice search that integrates Google Play, Chrome™, YouTube™in one compact device. With access to over 100,000 movies and TV shows* from Netflix and Amazon Instant Video, plus numerous apps, videos and games from Google Play, ASUS Qubewith Google TV is the perfect media content device.

ASUS has developed the unique Qube interface, which displays functions via a rotating on-screen cube shape. The advanced remote control supports motion sensing for gaming and other applications. Customers can also control Qube with Google TV from their Android smartphones and tablets using the Mobile Remote app, available through Google Play. ASUS includes 50GB of WebStorage cloud space with every Qube with Google TV.

For customers who need a professional-grade monitor to enhance their work, the LED-backlit PA249Q ProArt delivers uncompromising color precision, pre-calibrated at the factory to ∆E <5, the highest accuracy of any screen in its segment. It includes a 16:10 1920 x 1200 IPS panel for superior image quality and viewing angles, with 100% Adobe RGB color reproduction and customizable color adjustment options. Users can modify red, green, blue, cyan, magenta, and yellow hue levels independently, a highly sought-after feature in graphics design. ASUS QuickFit Virtual Scale displays images and documents in their native size on-screen for "what you see is what you get" accuracy. A five-way navigation key provides easier control of display parameters, and customer comfort is enhanced by tilt, swivel, pivot, and height adjustments. The PA249Q includes four USB 3.0 ports to enable connectivity with multiple devices at up to ten times the speed of USB 2.0.