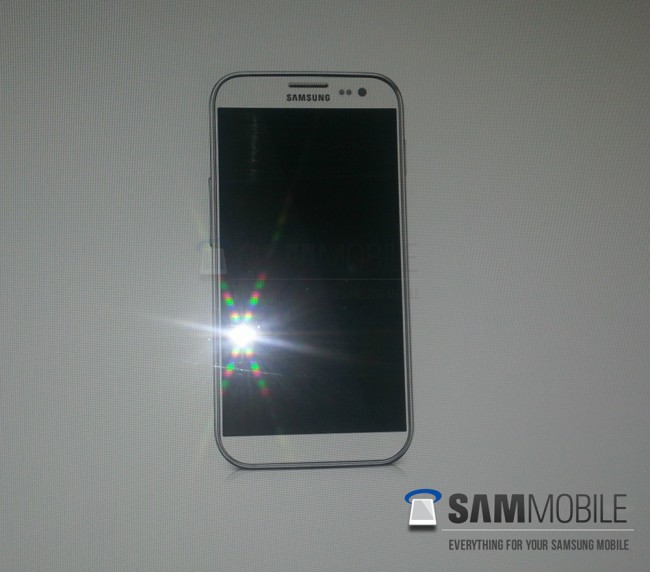 The folks over at SamMobile, a typically on point news outlet when it comes to Samsung news, thinks they have received the first ever photo of the Galaxy S4. Have they? Tough to tell. Though, it does look like one heck of a pretty render for a Samsung-inspired device. Their source, a purported insider, claims to have more pictures, but wouldn't provide any other details. 
Sure it looks like a Samsung phone, but how many times over the years have we seen a fake render appear months before a phone arrives? We still aren't expecting Samsung to release this phone until May, June or even July, just as they have done with the last two major Galaxy S phones. But who knows, maybe this is just a render and nothing more and is simply a beginning point for what this phone could look like? Who knows.
I guess we should probably react to the thought of this potentially being real? Well, the zero bezel around the sides of the display is intriguing. With no physical home button showing, this could mean on-screen navigation buttons or it could mean that the creator of this render was being lazy and forgot that Samsung loves physical home buttons. We see a volume rocker and lock switch in the typical Samsung spots. That's definitely a front facing camera up there with sensors. And yeah, not much else to take away from it.
Rumored specs give the device a quad-core Exynos 5450 processor clocked at 2.0GHz, Mali-T658 GPU, 2GB RAM, 5″ full HD Super AMOLED display (1080p), 13MP rear camera, and the latest version of Android.
Sounds good, if any of it is true.
Via:  SamMobile