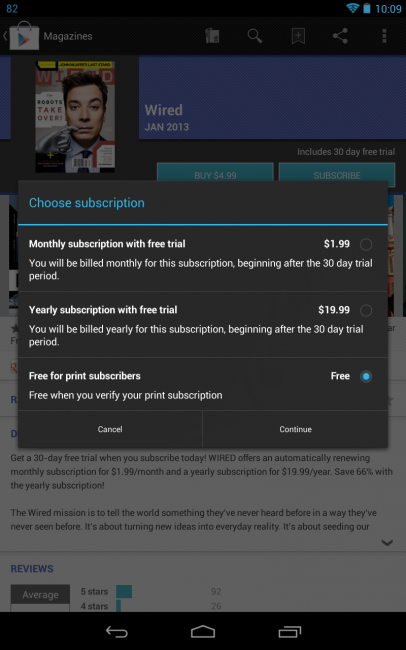 For people who actually read magazines on their tablets, this news is huge. Recently, Google has enabled the ability for paper magazine subscribers to transfer their subscriptions to the cloud and read their content right on the slate, if the publisher okays it. 
Previously, if you subscribed to the physical magazine and wanted to read it on your tablet, Google basically forced you to buy it again, but not anymore. After a simple subscription verification process, you can access what you already pay for.
If you ask us, it's about time.
To learn more about the new process, check here.
Via: Google | Android Police