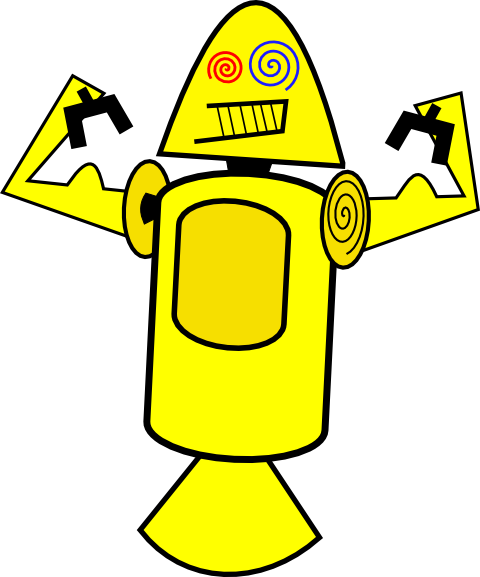 Last night on Google+, Android engineer Dan Morrill shared the four colorful little robotic creatures that I have included in this post, along with their backstory. The short form of the story goes like this – these were the original, yet unofficial Android mascots which were at some point dubbed "Dandroids." While their internal history leaves them some fame, their lives were brief.
Dan walked through the entire tale, talking about the days leading up to the public launch of Android, needing some sort of funny graphic to include with a presentation, and settling after a couple of hours of Inkscape work on these four characters.
As you all know now, Bugdroid is the official mascot, but there was a brief moment in the life of Android where Mr. Yellow Muscles and his three pals were on the short list.
Care to share your favorite?
Via:  +Dan Morrill | Android Community