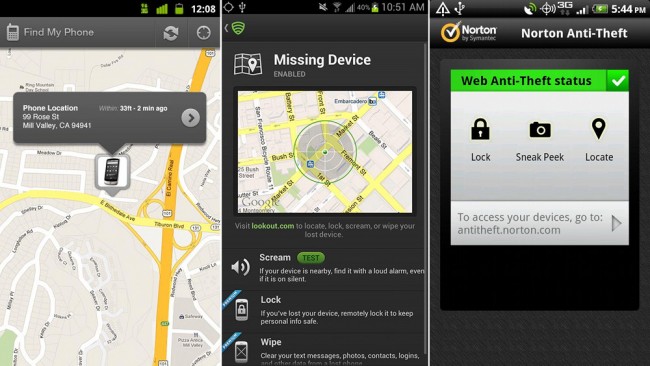 When you first turn on your new phone, one of the last things you want to entertain is the idea that there may be a time when it becomes lost or stolen. As much as we cherish our smartphones and keep them by our sides at all times, there is always a chance that it gets left behind somewhere or that someone grabs it while you aren't paying attention. Thanks to a number of Android applications, you can help reunite yourself with your phone in a matter of minutes.
If you head into the Google Play store and search for "find my phone," you will be flooded with more options than you can probably digest. The good news is that most of them are simple, free, and work incredibly well. Let's talk about the service and how it works. 
So how does a "find my phone" app work?
Most use GPS, your phone number, and an external website that allows you to track your phone at all times. "Find my phone" apps allow you to ping the location of your device and then display it, along with an address for you to find it at. Once installed, you usually need to activate the app, attach it to your phone number, create a login with a partnering tracking website, and then sit back and wait for someone to steal your phone or for you to misplace it. It takes minutes to set these apps up, but can save you hundreds of dollars in the end.
What happens once it's lost or stolen?
Once stolen or lost, you can immediately head to that partnering website, login, and pin point your device's location. From this website, you usually can lock the phone down from being used, remotely wipe all information from it, and also tell it to "scream" or make a loud noise to draw attention to the situation. Some services are also allowing you to remotely take photos with the camera on your phone, so that you can help identify the location or get a crystal clear picture of the thief.
Here are a few "find my phone" apps that you may want to check out:
Beyond those four options, there are countless others to choose from. In fact, almost every anti-virus or security app for Android (Ex: AVG, Zoner, and McAfee) has a device tracking feature built in.
So as a final reminder, strongly consider installing a "find my phone" app on your new device – it may help you find your expensive toy and bust a criminal at the same time.
Presented by Norton 360™ Multi-Device. Protect your new computers, smartphones, and tablets with Norton 360™  Multi-Device.