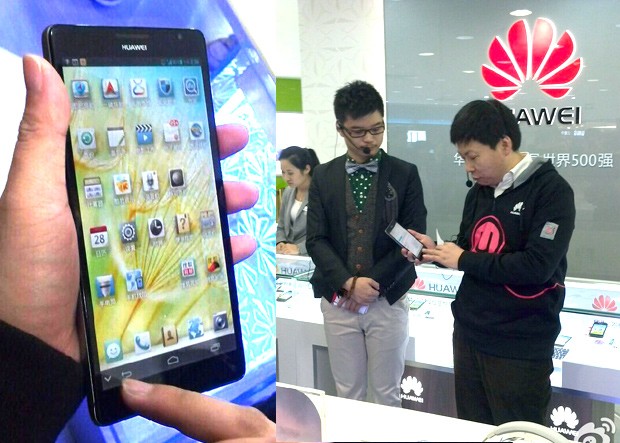 We as consumers are beginning to feel more comfortable about larger devices. They may not fit the needs of everyone, but there is certainly a market for the super-sized smartphone. Currently, the Galaxy Note 2 is the pinnacle of overly sized phones, but Huawei is looking to take that crown with their unveiling of the Ascend Mate – measuring in with a 6.1″ 1080p display. Massive. 
Other than that larger-than-life size, the phone will feature a 1.8GHz quad-core processor, an even larger 4,000 mAh battery, all tucked into a 9.9mm thick frame. Not too shabby. The device is set for official launch at this year's CES, just a couple of weeks away.
Don't worry, we'll be sure to get a hands on.
Via: Engadget