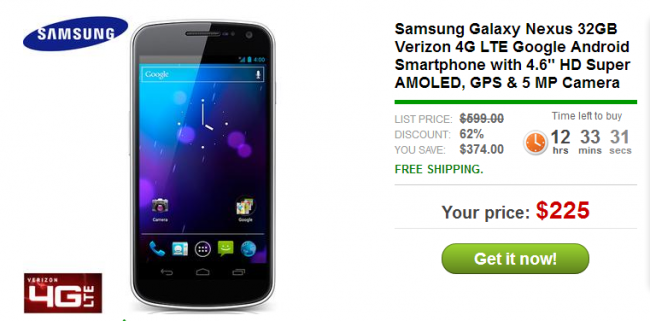 For anyone looking to scoop up a certified pre-owned Galaxy Nexus off contract, this is a pretty good deal. Currently through Verizon, you can pick up the same device for $450, but today through Daily Steals it can be yours for $225.
We are asked constantly if the Galaxy Nexus is still a good phone to go with, and it's hard to say no. It has a massive developer following which is always a good thing, but keep in mind that the device is aging. Once the next best thing comes out, you'll be glad you purchased this off-contract.
Buy.
Cheers everyone who sent this in!