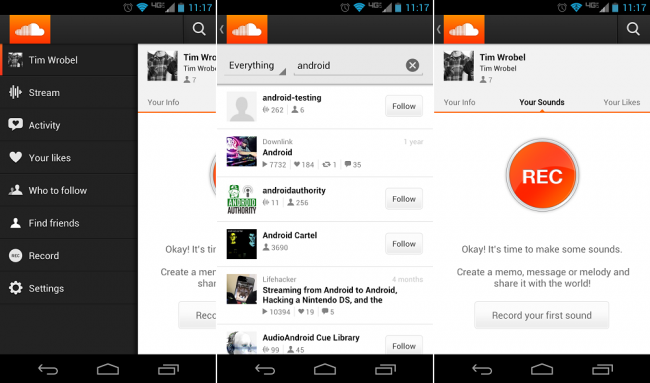 Today, SoundCloud for Android received a nice little update that includes a pretty new UI, enhanced search features, and the ability to repost content from feeds. As for the UI, there are some new fancy slider menus and action bar which creates a much prettier and flowy experience for users.
What's in this version:
Revamped updated UI with sliding menus and action bar
Awesome new search: find music & audio faster and easier
Repost feature
Go grab that if you haven't already.
Cheers Chris!