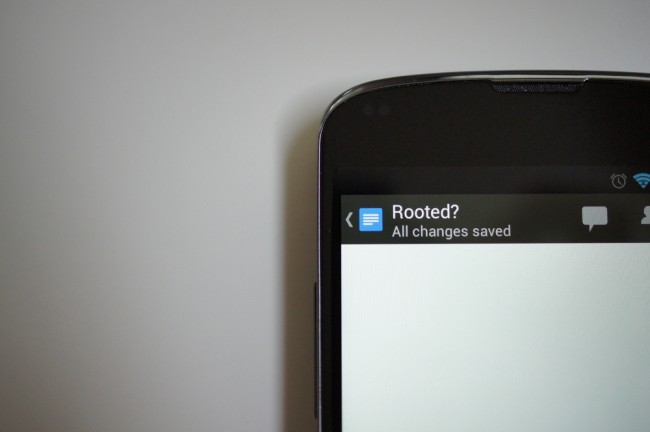 It seems like we ask this all of the time, but it has been over a year since we last asked the DL community if their phone is rooted or not. So today, let's do it again. We like to stay on top of the trends here on the site, and this is one of the more important ones.
What's interesting, is that the last time we asked, most of you had a single-core phone that was running a custom ROM. With almost all phones now sporting a dual-core processor, we don't need to go that detailed – all we need is a simple "Rooted or non-rooted?"
And as always, we'd love to hear from both parties on this. If you continue to root your phones, tell us why. If you choose not to, we'd also love to know why.

Loading ...