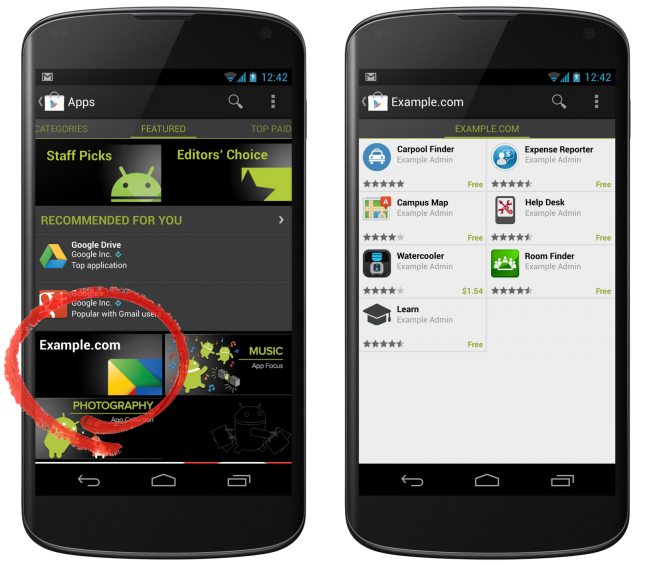 If your business uses Google Apps, you are now eligible to distribute your own internal apps via Google Play Private Channel to employees. The Private Channel could be used to distribute "a custom expense reporting app for employees or a conference room finder." As you can see from the picture, it appears to work with the current Google Play store, and can simply be accessed by your employees when they login with their Google Apps account.
On the backend of things, you need to enable "Google Play Developer Console" in your Google Apps domain settings, for users that wish to publish apps. If users are interested in publishing apps, they also need to register as a normal Android developer. After that, administration takes place through the Google Apps control panel. All of the normal Google Play security, payment, ratings, and authentication are included.
To get more info, hit up the two source links below.
Via:  Google Enterprise | More Info
Cheers Anthony!