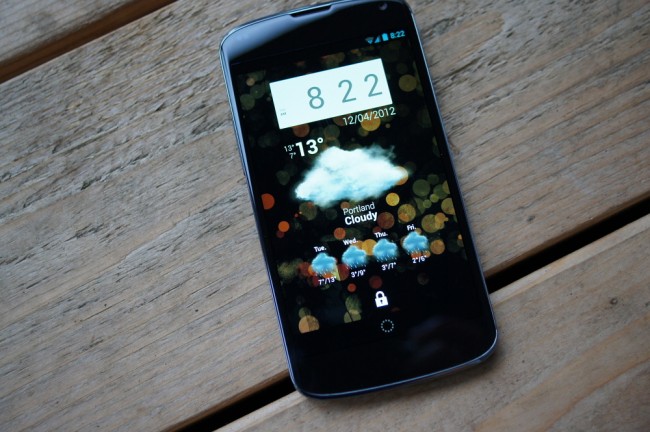 The Beautiful Widgets 5.0 update that was teased a few weeks back, is now live on Google Play. The update introduces an entirely new app, with new UI, Jelly Bean notifications, lockscreen widget support, independent weather and clock widgets, and more. It has been some time since this insanely popular widget app received a major overhaul like this, and so far, we're really liking it – even the lockscreen widget. 
The full changelog:
Beautiful Facelift
Application rewritten
JellyBean notifications
Daydream support
Independent widgets
Forecast hours
Widget 4×4
Lockscreen widget
Pick location
Play Link ($2.49)
(Incredibly cheesy promo video.)
Cheers Shawn, Matt, Steven, Jose, Steen and Michael!