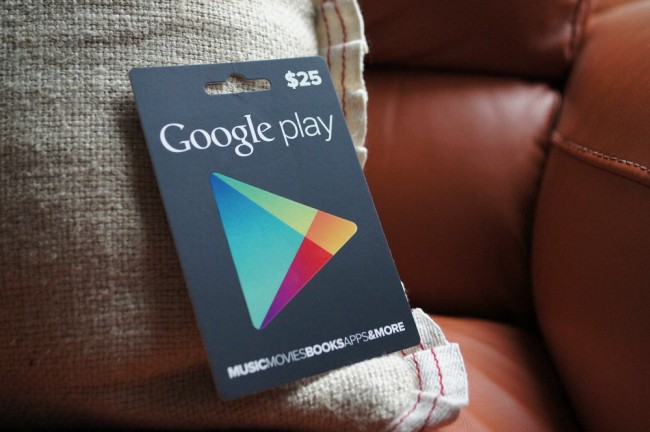 If you follow us on Twitter (you are following us, right?), then you already know that we're giving away five (5) $25 Google Play gift cards this week (one per day). Each year, as we approach X-mas, we try to give DL readers an opportunity to win a variety of prizes. For example, we gave away a Tegra 2 device a day for two weeks, last year. And while there may be something similar happening again this year, for now, we're talking gift cards. Five of 'em. $25 each. One per day. To spend as you please in the Google Play store.
Ready to try and win the first one? 
Contest
Update: We have our winner! Congratulations to Skipregan who will buy "apps, apps, and more apps!"
Prize:  1 (one) Google Play gift card worth $25.
How to enter:
1.  Subscribe to our YouTube channel.
2.  Follow us on Google+.
3.  In the comments, tell us the first apps you would spend this $25 gift card on.
Winner:
Today, at 4PM Pacific, we will choose the winner randomly from the comments.
*Contest is for U.S. addresses only.