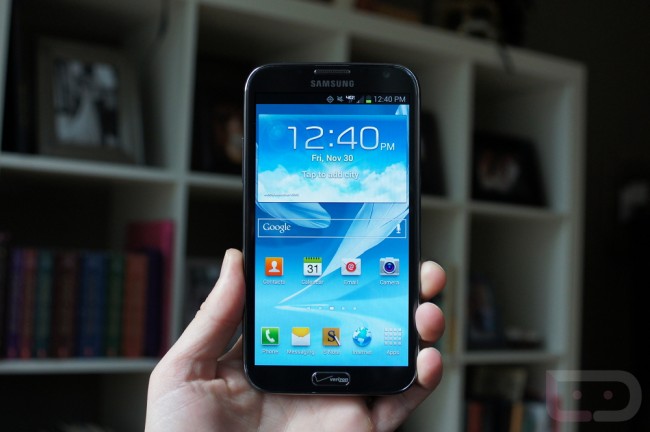 The Samsung Galaxy Note 2 has been one of the most anticipated devices to come to Verizon in some time. I would almost argue that a device hasn't had this many DL readers excited since the Galaxy Nexus launched a year ago. Sure, we've seen the DNA and RAZR HD hit store shelves, but after Big Red passed on the original Note, this latest version was in the sights of many at an early stage.
With device in hand, we thought we'd do a quick tour of some of the differences between this version and the T-Mobile version that we reviewed a few weeks ago. Most notably is the multi-window feature that Samsung teased a while back, a feature that allows you to run two apps at the same time, adjust the screen areas taken up by each, and accomplish tasks much faster. There are also some cosmetic changes, including the branding of the home button (yikes). We cover it all in the  video below. 
______________________
Some of our best videos.