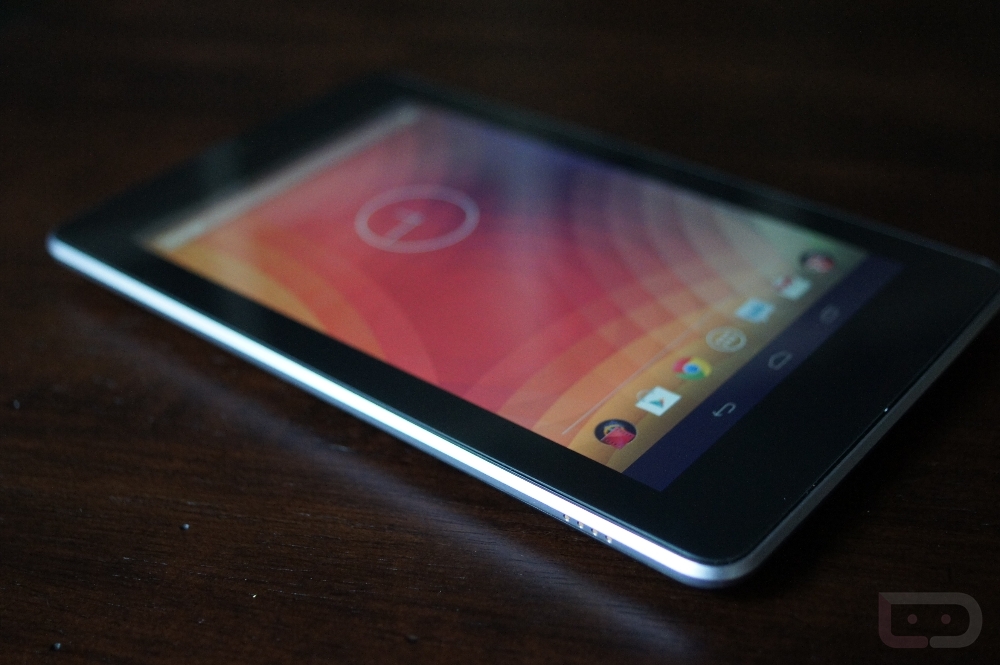 Tempered glass screen protectors are all the rage these days. With displays becoming bigger and more beautiful, the last thing you want to see is a big scratch across one. The folks at XGEAR understand this and are leading the charge for tempered glass, having produced protectors for both the Galaxy S3 and Galaxy Nexus. Their newest product brings that same level of 8H hardness, oil-resistant coating, beveled edges, and .4mm thickness to the beloved Nexus 7. 
This new glass protector is called Phantasm and retails for $69.99. If you are a DL reader, you can save $10 off of that price by using the coupon code "DLNEX7" at checkout for the next 2 days. That code expires on December 1. Update:  XGEAR was kind enough to extend this coupon code to December 9.
I've only just applied the Phantasm, but so far, have not noticed a change in screen sensitivity on my Nexus 7. The display still looks beautiful, I can barely notice that it has even been applied thanks to the slightly recessed screen, and the viewing angles seem to be just as good. While I'll refrain from dropping the device, just to test the screen, there are countless videos on YouTube that show off the extra protection provided by tempered glass.
Buy. (Use coupon code:  DLNEX7)
Gallery
[nggallery id=33]