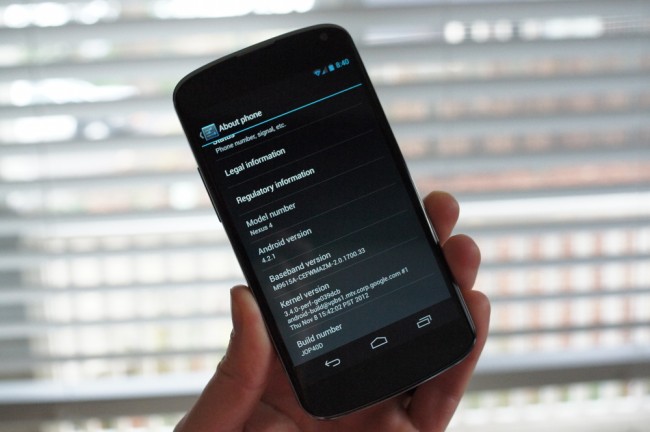 Google began pushing an update to the Nexus 4 and Nexus 10 last night as Android build 4.2.1 (JOP40D). It's a tiny file at 1.1MB. So far, the only real change that has been found is a fix to the People app, which means that December has returned after last week's debacle. No word yet on a Nexus 7 update, but it can't be far behind.
Download:  Nexus 4 (JOP40D) | Nexus 7 | Nexus 10
If you happen to have either device, you can install via custom recovery, adb sideload it, or try to stop and clear Google Services Framework.
To make your life easier, the Nexus 4 toolkit and the Nexus 10 toolkit may come in handy.
Via:  XDA
Cheers Tim!