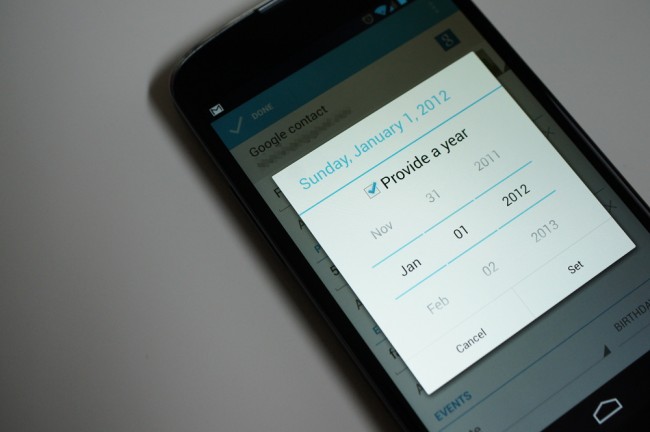 Over the last couple of days, the Android community noticed a bug in Android 4.2, one that erased the month of December through the Event calendar in the People app (pictured above). You would have thought that the world had come to an end over something so minute. What shall we ever do without the ability to add a December birthday in the People app! Especially when the actual Calendar itself works just fine…but I digress. 
So Google, trying to stop the wave of overblown criticism, took to Google+ to announce that they had discovered the bug and will be fixing it "soon" so that December birthdays will not be missed.
We discovered a bug in the Android 4.2 update, which makes it impossible to enter December events in optional fields of the People app (this bug did not affect Calendar). Rest assured, this will be fixed soon so that those of you with December birthdays and anniversaries won't be forgotten by your friends and family.
There, all good, Android community?
Via:  +Android