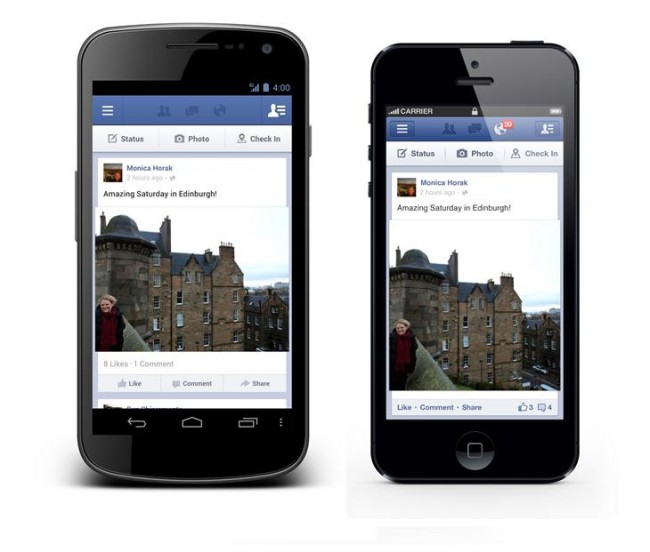 Well, fancy that. A shiny new "Share" button has been added to your mobile timeline, that way you can easily share the content you see on Facebook with the people you care most about (your online friends, duh). There is no update for the app in Google Play that I know of and I don't yet see it on the app, so I'm guessing this feature will go live very soon.
As a funny note, I would like it put on the record that Facebook thinks Android users have no friends and never get any notifications, while the iOS user has lots of notifications.
Update: Naturally, the update is now live on Google Play. Have at it!
Via: Facebook