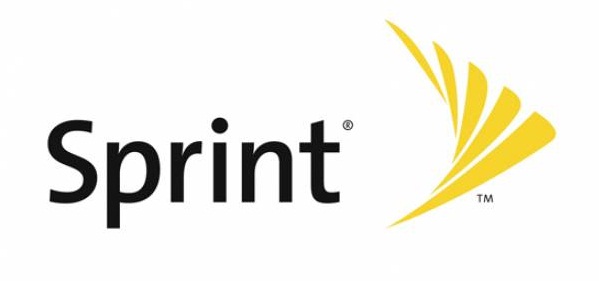 Verizon might have a big lead in the race for 4G LTE coverage, but Sprint is doing their best to catch up in implementing their own network. Today, the Now Network announced that within the coming months, nine new markets would be getting some LTE love as they keep growing. 
Sprint already has LTE up and running in 32 cities and are rapidly expanding. There aren't any particularly huge markets on the list this time around.
Future 4G LTE markets:
Minneapolis/St. Paul, Minn.
Oakland/Fremont/Hayward, Calif.
Key West, Fla.
Fort Smith, Ark.
Michigan City/La Porte, Ind.
Bloomington, Ind.
Eau Claire, Wis.
Ardmore, Okla.
McAllen/Edinburg/Mission, Texas
Sprint Adding 4G LTE to Nine Additional Cities in Coming Months 

OVERLAND PARK, Kan. (BUSINESS WIRE), November 13, 2012 – Continuing its aggressive push to deliver an enhanced top-tier network experience for customers, Sprint (NYSE:S) announced today that its 4G LTE network build is progressing in nine additional cities within its nationwide 3G footprint.

Work has begun on the 4G LTE Network in the following additional areas:

| | | | | | | | | | | | |
| --- | --- | --- | --- | --- | --- | --- | --- | --- | --- | --- | --- |
| – | Minneapolis/St. Paul, Minn. | | | | – | Fort Smith, Ark. | | | | – | Ardmore, Okla. |
| – | Oakland/Fremont/ | | | | – | Michigan City/ | | | | – | McAllen/Edinburg/ |
| | Hayward, Calif. | | | | | La Porte, Ind. | | | | | Mission, Texas |
| – | Key West, Fla. | | | | – | Bloomington, Ind. | | | | | |
| | | | | | – | Eau Claire, Wis. | | | | | |
| | | | | | | | | | | | |

"We're committed to providing improved 3G and 4G LTE as quickly as possible, and keeping our customers informed as to when and where they can experience the new network's superior performance and speed," said Bob Azzi, senior vice president-Network, Sprint. "Our customers depend on their mobile devices as their primary source of communication, business connectivity and entertainment. We're delivering all of that functionality at a very competitive price."

During the pre-launch phase, Sprint customers with capable devices may begin to see 4G LTE coverage in these areas and are welcome to use the network even before it officially launches. Sprint plans to announce commercial availability of 4G LTE in these cities in the coming months, followed by continued enhancements in coverage, performance and reliability. Ultimately, Sprint's 4G LTE coverage is expected to largely match the existing nationwide 3G footprint.

Sprint has announced more than 125 cities where Sprint 4G LTE is on its way, including Boston; Charlotte, N.C.; Indianapolis; Los Angeles; Memphis, Tenn.; Miami; Nashville, Tenn.; New Orleans; New York; Philadelphia; and Washington, D.C. To find out more about which markets currently have Sprint 4G LTE and which markets are coming next, please visit www.sprint.com/4GLTE.

Sprint introduced its all-new 4G LTE network in July 2012 and currently offers service in 32 cities1. As part of its overall network strategy, Sprint is also doing a complete overhaul of its 3G infrastructure so that customers can enjoy better wireless signal strength, in-building coverage, and fewer dropped/blocked calls. These enhancements are now available to customers in several markets across the country, with significant deployment in Baltimore, Boston, Chicago, Los Angeles, New York and Washington, D.C., and will continue to improve in the weeks and months ahead. With these enhancements to Sprint's 3G network, the company's prepaid customers, on Virgin Mobile and Boost Mobile, will also benefit and can expect to see better coverage, improved network reliability and voice quality resulting in up to 20 to 30 percent fewer dropped and blocked calls.

Unlimited + Sprint 4G LTE = Game-changing wireless offer for customers

In today's competitive wireless market, the value of unlimited has never been more apparent and Sprint is clearly a leading choice in wireless. Customers with capable devices can combine Sprint's all-new 3G and 4G LTE networksand enjoy unlimited data while on the Sprint network. Data usage continues to increase and consumers value Truly Unlimited data because it's simple and straightforward – while on the Sprint network there is no metering, no throttling, and no need to share data, which increases the likelihood of a surprise monthly bill because of overage charges.

Coupled with unbeatable plans and fast devices, Sprint has been working hard to deliver the best customer experience in the past few years. The 2012 American Customer Satisfaction Index ranked Sprint No. 1 among all national carriers in customer satisfaction and most improved, across all 47 industries measured, over the last four years. And Sprint has been ranked Highest in Satisfaction with the Purchase Experience among Full-service Wireless Providers three times in a row by J.D. Power and Associates.