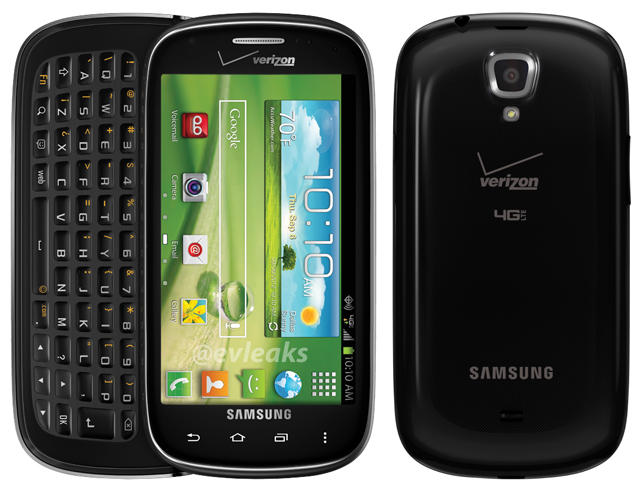 The Samsung Stratosphere 2 and its physical keyboard may still be on the way. A fresh press render showed up today, even though it has been 2 months since we last saw the device enter Verizon's Equipment Guide. This could be a sign that the phone will be announced at any moment, or it could be a leftover image that has finally surfaced.
We know the Stratosphere 2 will have a 4″ Super AMOLED display, physical slideout keyboard, 4G LTE, and a much faster processor than its predecessor. We're under the assumption that the device runs a Snapdragon S4 dual-core, just like the Galaxy S3. Other than that, this device will sport Samsung's TouchWiz, probably over the top of Ice Cream Sandwich, and launch at a reasonable mid-range phone price.
For keyboard lovers, this may one of your last options for a phone with a physical keyboard. Well, Motorola still seems willing to make them, but that could change now with their new executive team.
Via:  @evleaks