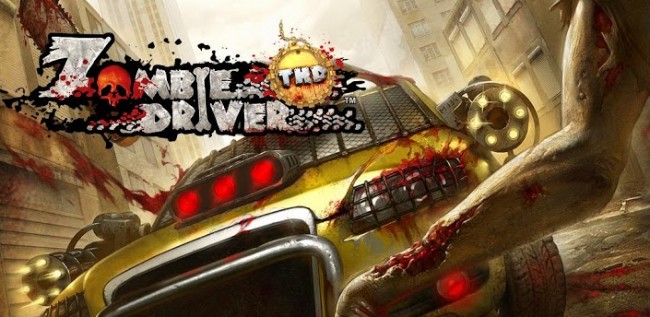 It's Halloween today, one of our favorite holidays. I think what makes it so great is that it's the best time to be a mobile gamer. It seems that every other day there is a new game to play that lets you kill endless amount of zombies, and we just can't get enough of that. The newest game to satisfy our bloodlust is Zombie Driver THD. This game is for action lovers who love speed, explosions, and guts.
The game is pretty straight forward when it comes to killin' – you drive cars that have been rigged with machine guns and explosives around epic locations that have been destroyed from the zombie apocalypse. You go to battle with humongous boss characters and save survivors if possible. The game is $6.99 on Google Play and is currently only available for Tegra-sporting devices. But hey, if you don't own a Tegra device, maybe we can change that with the giveaway we're hosting below. 
Play Link ($6.99)
Contest:
Update: We have our two winners! We have Chewbacca that is going as himself and Bobby Slufet who is going as Slenderman! Congrats to both of you!
Prize –
Up for grabs are two Nexus 7 (16GB) Android tablets. Powered by NVIDIA's Tegra 3 processor, it's the perfect device for mobile gaming and seamless multi-tasking. It's been one of our favorite Android devices this year and we can't get enough of it. Here's your chance to win one.
Instructions –
1. Like us on Facebook or follow us on Twitter.
2. Follow @NVIDIATegra on Twitter.
3. In the comments below, tell us what you're dressing up as for Halloween.
Winner –
We will choose our two winners later this afternoon at 4PM Pacific from the comments below and email them. Good luck!
Thanks to NVIDIA for sponsoring the giveaway!