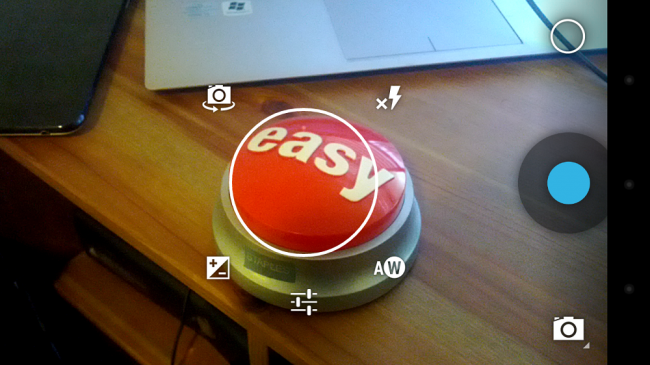 These developers remind me somewhat of Santa Claus. Yesterday, we were treated to an early build of the Swype-like keyboard from Android 4.2, and now, we have the official camera APK as well. After having it installed for only about 5 minutes, I can already say it's a huge improvement over the last variations and I already know I'm going to completely fall in love with Photo Sphere. But enough talk, let's get to installing it on your device. 
Firstly, this zip is only available for Galaxy Nexus phones that are rooted. All others need not apply. Sorry. If you're packing a rooted G-Nex with a custom recovery installed, follow the instructions below. Also, some people are reporting bugs with Photo Sphere – mine worked fine, but just know that there are issues for some.
Instructions:
1.  Download the 4.2Camera.zip (mirror) file.
2.  Place the zip file on the root of your phone's storage.
3.  Reboot into your recovery.
4.  Just in case, make a backup.
5.  Flash the 4.2Camera.zip file. (No need to wipe anything)
6.  Once installed, reboot your phone.
7.  Lastly, enjoy it!
Gallery:
Via: XDA
Cheers everyone who sent this in!