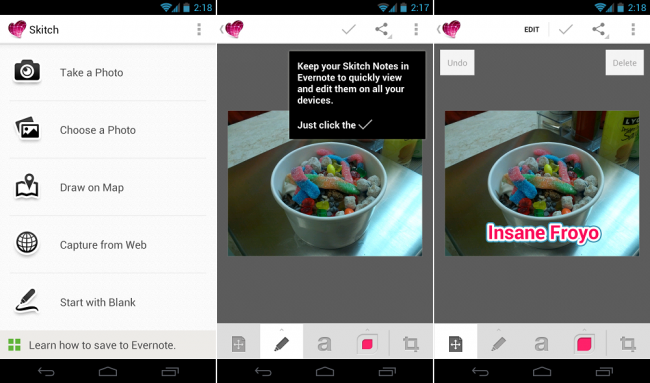 This morning, Skitch has received a hefty update that users are undoubtedly going to love. With a brand new holo theme and homepage, the app is prettier than ever and easily managed as well. With full integration with Evernote, saving images to your account has been made almost too easy. There are a couple new features for editing photos as well, so this is a pretty decent update. 
New features include:

A clean new homescreen
Pixelate – obscure part of an image to protect private or sensitive information
Highlighter – partially transparent paintbrush tool to draw attention to an object or text in the image
Planning tool – select, move, resize annotations
The update just went live, so go grab it now.
Play Link
http://youtu.be/L0KQbLOPDvc