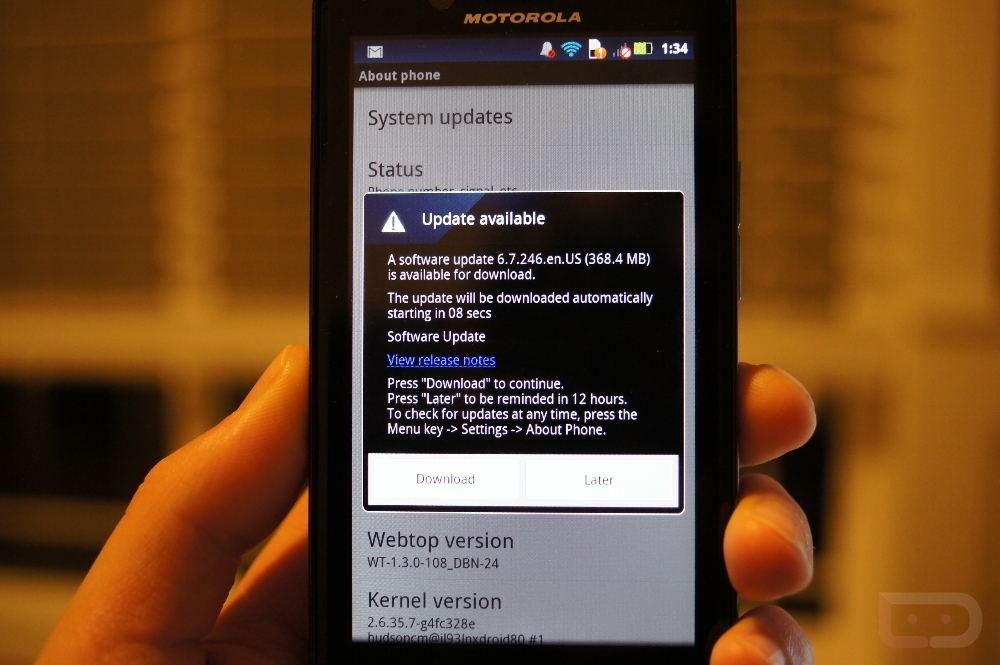 If you still like to hack on your DROID Bionic, you'll be pleased to learn that the new Ice Cream Sandwich update (6.7.246) fastboot file has been released. Just like with old SBF files that were flashed in RSD Lite, this will allow you to recover your phone should you run into any issues. If anything, you should download for safe keeping.
We should point out that once you are running ICS 6.7.246, it is highly recommended that you never try to flash back to Gingerbread 5.9.905, as it may permanently brick your device.
Via:  Downloads | DroidRzr
Cheers Adan!