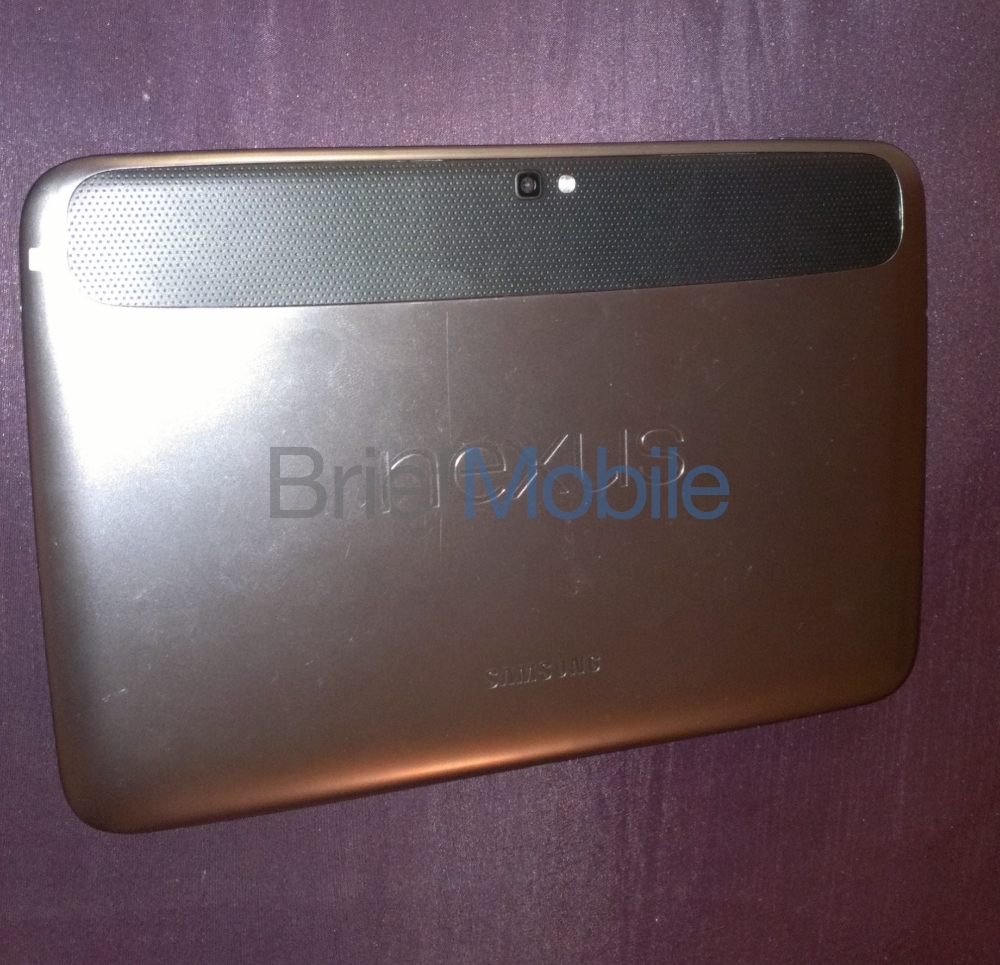 Well, the mystery is now over. Brief Mobile just posted up a massive gallery of the Samsung Nexus 10, along with screenshots from the software its running, which as expected, is Android 4.2.
It's definitely the device that we saw posted up in a user manual yesterday, sports a super high-resolution display, front speakers, front and rear cameras, and looks extra-bubbly, which could mean it'll feel great in hand. The specs are listed below, but it's definitely running an Exynos 5 dual-core processor clocked at 1.7GHz, 2GB RAM, 16GB internal storage, NFC, and is WiFi only.
On the software side of things, Android 4.2 is still Jelly Bean, but includes a bunch of new goodies, like multi-user support, a Quick Settings menu for toggling off WiFi or switching between users, new camera software (Thank the lord!), and some other minor visual tweaks.
Here are the specs:
Samsung Exynos 5250

Clocked at 1.7 GHz
Dual-core Cortex-A15
Mali-T604 GPU

2GB RAM
16GB internal storage (other options possible)
10.1-inch Super AMOLED display

2560 x 1600 pixel resolution
298.9 pixels-per-inch

5-megapixel rear-facing camera
Front-facing camera
NFC
WiFi
Bluetooth 4.0
Dual speakers located on front of device
Nexus 10
[nggallery id=16]
Android 4.2
[nggallery id=17]
Is this your next tablet?
Via:  BriefMobile