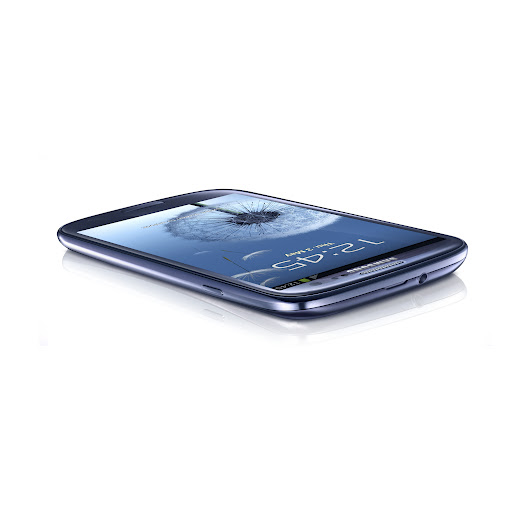 And the first U.S. carrier to push out a Jelly Bean (Android 4.1) update to the Galaxy S3 is….Sprint!
Samsung mentioned a couple of weeks ago that all of the U.S. variants would be receiving Jelly Bean, but they kept a time line out of that announcement, instead leaving it up to the carriers. The only detail they would provide was "coming months" which doesn't tell us much. With Sprint announcing their update today, owners of the device from other carriers can at least hold out hope that the update has a chance to arrive before the end of the year. Maybe? Yes, we're looking at you now, Verizon. 
In the update, all of the standard Jelly Bean special sauce is included, like enhanced notifications and Google Now. Samsung also tossed in a handful of new features for TouchWiz though, which we have listed below:
Camera Enhancements:

New live camera and camcorder filters offer a range of new ways to spark your creativity. Warm vintage, cold vintage, black and white, sepia, color highlights (blue, green, red/yellow), and many more are selectable from the main camera screen.
Pause and resume while recording video allows users to string together multiple captured video clips from a party, birthday, or sporting event into a single file with no post editing required.
Low light photo mode takes advantage of Galaxy S III's best-in-class High Dynamic Range (HDR) capabilities and offers an optimized mode for low light and indoor photos.

Pop Up Play Update easily resizes or pauses the Pop Up Play picture-in-picture video window, taking full advantage of Galaxy S III's powerful processor and large 4.8-inch display.
Easy Mode is a simplified user experience option for first-time smartphone owners, providing large home screen widgets that focus on the device essentials.
Blocking Mode can disable incoming calls, notifications, alarms and LED indicators for a designated period of time.
Improved Usability with access to multiple keyboard options and the addition of the Swype® keyboard.

With the Jelly Bean update, Galaxy S III will also add support for some exciting new accessories.

AllShare® Cast Wireless Hub allows users to wirelessly mirror their phone screen to any HDTV or HDMI® display. It even supports licensed content playback of premium TV and movies.
NFC One Touch Pairing Support pairs Galaxy S III with supporting NFC Bluetooth® accessories in a single touch.
And there you have it.
Any bets on a release for Verizon's Galaxy S3? November? December? Next year?
Via:  Sprint