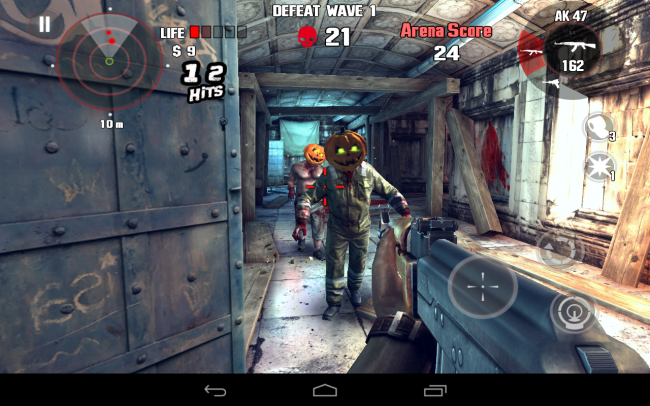 Two days ago, we mentioned that Madfinger Games was to release a Halloween update for their zombie-killing epic hit, Dead Trigger. Today, the update is live and you can go grab it in Google Play right now. The update isn't just some random pumpkin-headed zombies either. Madfinger included a brand new cemetery arena, reduced price for the minigun (fun!), and the brand new crossbow weapon complete with ballistic arrows. That should be exciting. 
Another game that we love that has received an update in time for Halloween is Ski Safari. Inside the update is new Halloween-inspired costumes, new spooky slopes, and "Eagle Bluffs." If you're still reading this you should stop and go pick up these updates.
Play Link: Dead Trigger | Ski Safari
Cheers Kevin and Eric!