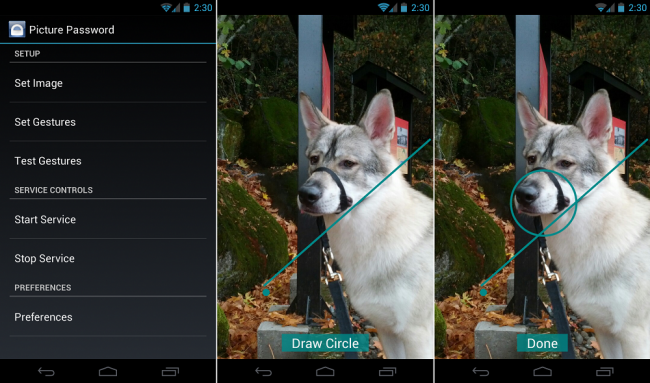 For those looking to find an alternative to the stock lockscreen options found on Android, check out Picture Password. Based loosely on the same idea as the Windows 8 lockscreens, you have an image and can choose specifics points on the image to touch or draw on to unlock the device. It's new, so you won't find any music controls or widget support, but maybe that will come down the road. For now, it's something new and interesting.
You can grab it on Google Play or find out more info from the forum page through the via.
Play Link
Via: RootzWiki
Cheers Chris and Bernard!