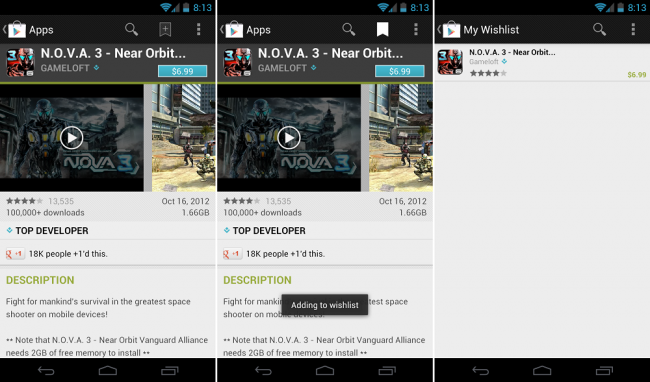 Something that we know many of you have been screaming for, which is a Wishlist for Google Play, has finally arrived. I am running version 3.9.16 on the Galaxy Nexus, which can be downloaded here. Availability of the Wishlist feature may depend on device and Play store build, so if you don't see it yet, you will eventually.
To use it, simply head to an app that you want to save for later, hit the bookmark icon that has a "+" symbol inside, and then you'll see the text "Adding to wishlist" appear on the bottom of the screen. You can then access your wishlist by going through the Settings menu.
Does your device show a wishlist feature yet?
Cheers K, and Z!