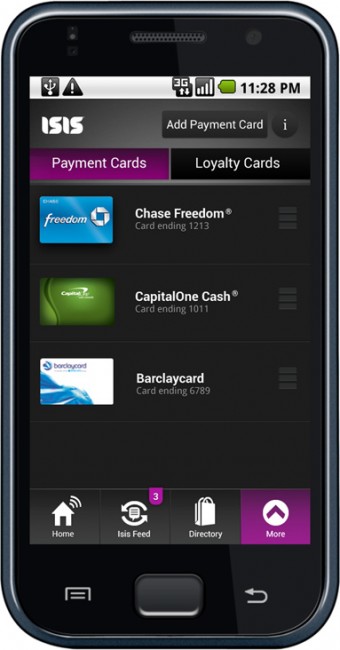 It's official, Isis Mobile Wallet is going live in its first two test markets (Salt Lake City, UT and Austin, TX) on October 22. This matches up to the date that our sources gave us last week, along with a detailed list of additional launch details. What Isis would not confirm, is specific device compatibility, carrier details, or how long they plan to test in these couple of markets.
The head of marketing at Isis, Jaymee Johnson, had this to say:
Isis will be launching in Austin and Salt Lake City on Oct. 22. By year end, as many as 20 Isis Ready handsets are expected to be in market.  We look forward to sharing more details on Oct. 22
So, October 22 is the day that we'll find out all of the dirty details. Can't wait.