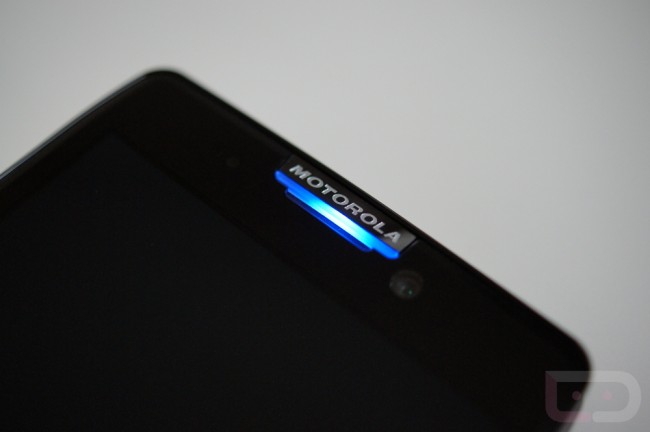 I'm a sucker for a good notification light. When the Galaxy Nexus first launched with its multi-color notification light that sat in the chin of the device, I was super excited because this allowed for another level of customization. Thanks to apps like Light Flow, you can set up a different color for almost any application on your phone that has notifications. While playing with my DROID RAZR HD this morning, I realized that this is a phone that can take full advantage of multi-coloring, as well. 
Embedded under a see-through plastic grill at the top of the front of the device, you'll find the notification light. When lit, it fills up the entire plastic piece, giving off more colorful light than any phone that I can recall. Rather than being the simple dot of color that you see on most phones, it expands light throughout the see-through rectangular cover, making this one of the better notification lights I have seen.
I immediately installed Light Flow and started tweaking specific colors for specific apps. In the video below, you can see it in action.