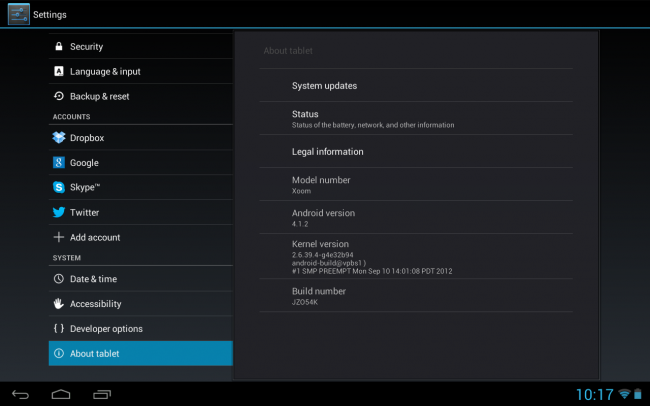 Over the weekend, owners of the XOOM WiFi began to have their tablets updated to Android 4.1.2. If waiting for the roll out to make its way to your tablet is not in the cards, then the OTA update file has been made available for both stock and rooted users. 
For starters, if you still haven't received the OTA, you can try the trick of going into Settings and Apps menu and clearing the Google Framework Services data, then checking to see if there's an update. If you've tried that and still no luck, you can download the official OTA file straight from Google's servers here. If you need instructions on how to apply the update, we have some written on this post.
If you live dangerously and your XOOM is rooted, a rooted version of the OTA has been made available on XDA and you can find instructions below by following the via link.
Via: XDA
Cheers Shawn, Inspector Butters, Tanuj, and Brett!