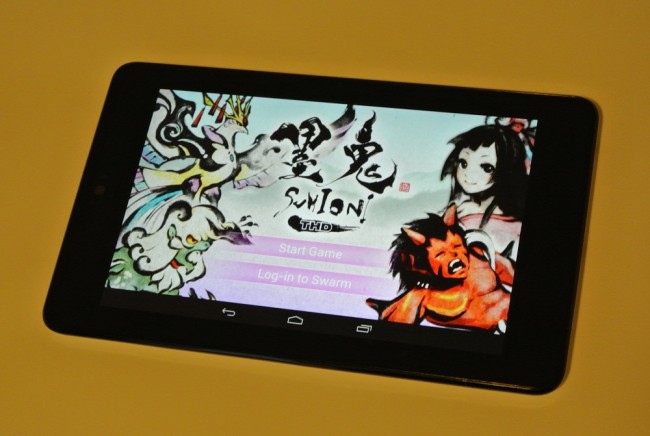 Last night, two high profile games hit Google Play that come with NVIDIA's Tegra stamp of approval. Razor Salvation, is an kill em' all game, where you've been sent back to Earth to save survivors of some sort of attack on humans. You're placed in a giant pod equipped with machine guns, rocket launchers, and other various weapons and you must kill enemy forces while saving humans. The game costs $2 and if blowing things up is your style, then it's worth a shot. 
Sumioni Demon Arts is certainly the most interesting game of the two. It was previously released for the PS Vita and features some very unique gameplay. Using your fingers, you draw pathways and walkways for your character to maneuver which helps you complete levels and kill huge monsters. The story takes place in ancient Japan, where an evil Ink Master has taken over the world with powerful monsters. Your character is a demon that was summoned by one of the good Ink Masters and it's your job to save the world.
The game costs a full $12.83, so you may want to do some research into this game before dropping that kind of dough. If you pick either of them up, let us know what you think.
Play Link: Sumioni Demon Arts ($12.83) | Razor Salvation ($2.03)
Salvation Trailer:
Sumioni Demon Arts Gameplay: