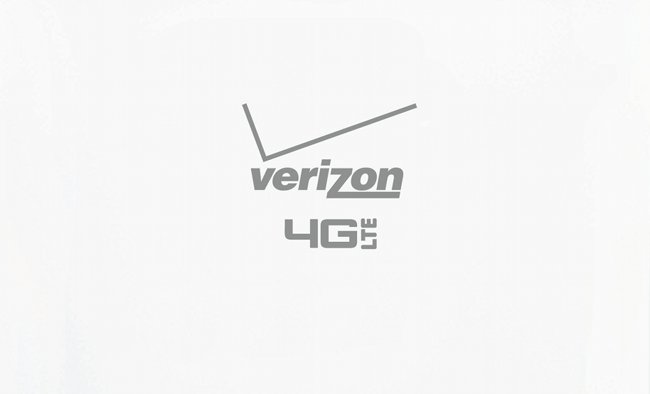 Next Thursday, October 18, Verizon will light up its 400th 4G LTE market, two months ahead of its previously announced schedule. As you may recall from earlier in the year, Big Red was hoping to hit 400 by the end of the year, but thanks to an impressive rollout, they will crush that goal.
A batch of 21 new markets will see the blazing fast service next week, bringing the total to 417. Marquette, Michigan will be celebrated as the 400th. Big Red's 4G LTE network will cover 245 million people, once this next wave goes live. 
VERIZON WIRELESS LAUNCHES 400TH 4G LTE MARKET ON OCT. 18, TWO MONTHS AHEAD OF SCHEDULE

Marquette, Mich., Will be Celebrated as 400th Market; 21 New LTE Markets Will Bring Company Total to 417

BASKING RIDGE, N.J., and SAN DIEGO – Verizon Wireless announced today that it will launch 4G LTE service in its 400th market next week, surpassing its previously announced goal of providing its blazing fast, mobile broadband service in 400 markets by the end of this year.  On Oct. 18, Verizon Wireless' 4G LTE service will be available in 417 markets across the United States when it is introduced in 21 new markets – including number 400, Marquette, Mich. – and expands in 37 current markets.  The company will hold celebrations with customers in Marquette and several other new markets to mark this milestone.

With the new and expanded markets, more than 245 million people throughout the U.S. – roughly 4 out of 5 – will have access to the Verizon Wireless 4G LTE network.  At the end of the second quarter, nearly 11 million customers were on the Verizon Wireless 4G LTE network.  At the end of September, more than 35 percent of the company's data traffic was being carried on the 4G LTE network.

"This milestone and the growing success of our 4G LTE network signal that we at Verizon Wireless are keeping our commitment to our customers to provide them with the very best mobile broadband experience in the nation with the breadth and depth of our coverage as well as the quality of our service," said Nicola Palmer, chief technical officer of Verizon Wireless, who made the announcement today on the opening day of MobileCON™ 2012 in San Diego.  "With 4G LTE technology so widespread and still growing, our customers can travel throughout the United States with a consistently outstanding 4G LTE experience enhanced by a growing number of LTE-enabled products and services."

In real-world, fully loaded network environments, 4G LTE users should experience average data rates of 5 to 12 megabits per second (Mbps) on the downlink and 2 to 5 Mbps on the uplink.  When customers travel outside of 4G LTE coverage areas, devices automatically connect to the Verizon Wireless 3G network, where available, enabling customers to stay connected from coast to coast.

Innovations and Recognitions

To date, Verizon Wireless has introduced 37 4G LTE-enabled devices, including smartphones, tablets, personal Wi-Fi hotspots and more since the network launched 22 months ago.  The company also opened Verizon Innovation Centers in Waltham, Mass., and San Francisco.  The centers serve as laboratories where more than 140 companies of all sizes are working with Verizon Wireless engineers to harness the speed and power of LTE technology for both business customers and consumers.  More than a dozen commercial products were fostered in the Verizon Innovation Centers and more are in the pipeline.  Thousands of developers are also involved in bringing their applications to market on the 4G LTE network.

4G LTE technology has changed the way Verizon Wireless customers communicate and do business.  Customers are taking advantage of 4G LTE speeds to communicate faster with family and friends, and to maximize productivity in small businesses across a variety of industries including healthcare, retail, transportation and more.  Visit the Verizon Wireless Multimedia Library to view a recent customer testimonial video.

The shift in communications has been enabled by the high speeds, outstanding performance and wide availability of the Verizon Wireless 4G LTE network.  Most recently, in a report called, "The Need for Speed! A RootMetrics Review of Data Performance," independent wireless testing company RootMetrics stated, "Verizon was the most consistent carrier for delivering fast speeds and also the most consistent at avoiding the slowest speeds."

Beyond Major Cities

Verizon Wireless has expanded its 4G LTE network beyond major cities with its LTE in Rural America program.  Seventeen rural carriers have announced their participation in the program and five have introduced the service.  Verizon Wireless customers can also take advantage ofHomeFusion℠ Broadband, a solution that leverages the power and speed of the Verizon Wireless 4G LTE network to deliver high-speed, in-home Internet access for residential broadband, particularly in areas where Internet options are limited or are not currently available.

Visit www.verizonwireless.com/lte for a full list of 4G LTE markets, including a list of markets that will be coming on Oct. 18, and additional details about the upcoming 4G LTE events being held in local Verizon Wireless Communications Stores.  For street-level detail of coverage and more, please visitwww.verizonwireless.com/4GLTE.
About Verizon Wireless

Verizon Wireless operates the nation's largest 4G LTE network and largest, most reliable 3G network. The company serves 94.2 million retail customers, including 88.8 million retail postpaid customers.  Headquartered in Basking Ridge, N.J., with 78,000 employees nationwide, Verizon Wireless is a joint venture of Verizon Communications (NYSE, NASDAQ: VZ) and Vodafone (LSE, NASDAQ: VOD).  For more information, visit www.verizonwireless.com.  To preview and request broadcast-quality video footage and high-resolution stills of Verizon Wireless operations, log on to the Verizon Wireless Multimedia Library at www.verizonwireless.com/multimedia.