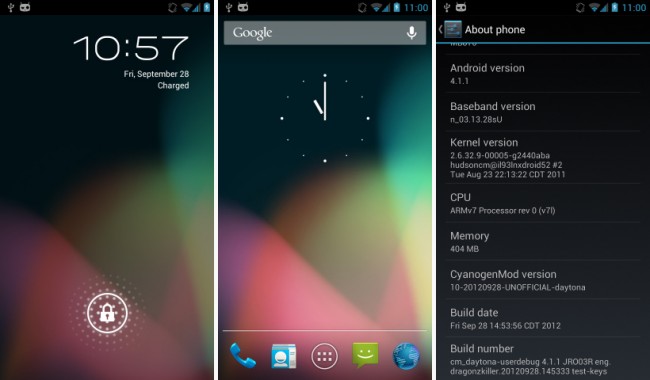 Sure, Motorola has moved onto the RAZR line as their new pride and joy, but the DROIDX line used to be the top dog in the Android game. Just because the DROIDX2 is a few years old now doesn't mean it's dead. XDA developer dragonzkiller has provided the public with an alpha build of CyanogenMod 10 that can be flashed to bring your old device up to speed once again.
But be warned, this is still in alpha stage and a few big pieces are not working just quite yet, namely recovery. Restoring and flashing ROMs isn't functioning yet, but restoring backups works fine. However, WiFi, 3G, Bluetooth, Calling, GPS and Google Now are a few of the big features that are working. Installation isn't too complicated but shoehorning new versions of Android into old devices is always tricky. If you want to dust off your old phone and give it a shot, hit the source link below and please make a backup first for safety.
Update:  According to readers, this was updated late last night with working recovery. Go get it!
Via: XDA