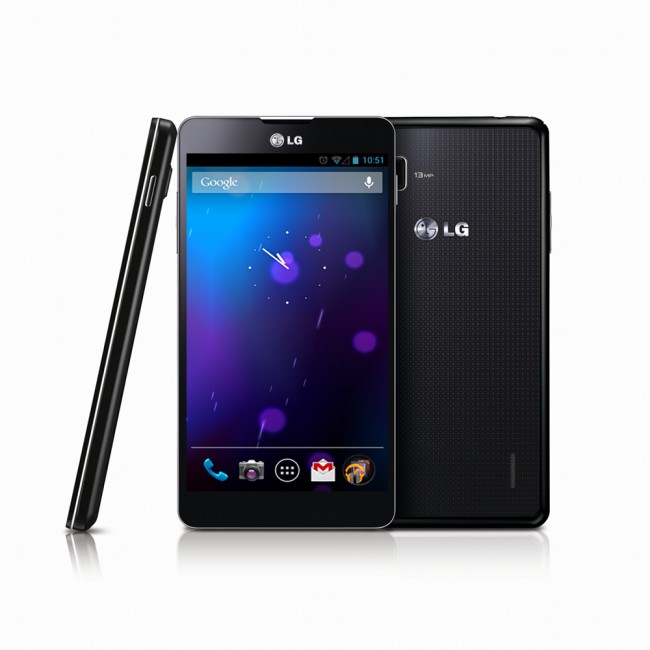 We aren't even a full week into October and already, the next Nexus rumors are starting to flood in. It's tough to tell which should be taken as pure speculation or semi-truth, but we wouldn't be doing our job if we didn't share them with you. Plus, who doesn't love a good Nexus rumor? After all, this is the one phone (or potentially more than one going forward) that we look forward to each year. 
After dropping a wealth of Nexus rumor talk on us last night, Android and Me is claiming to have spoken to a source who had some hands-on time with the LG Optimus G Nexus. Their source says that the phone is definitely "Optimus based" and that it looks a lot like the Galaxy Nexus. There is a silver ring around the outer edge of it, with a Nexus logo (similar to the one the Nexus 7) on the back, and it's running Android 4.2:
"I can confirm the next nexus is LG Optimus based. The phone looks surprisingly like the Galaxy Nexus and does not have sharp corners like the LG Optimus we already know. It has a silver'ring like the iPhone 3G around the outer edge of the screen which seemed to be similar to the Galaxy Nexus in size but was much better in brightness.

I couldn't have said if it was larger in the few minutes that I had the phone. Also, it has Nexus written on the back like the Nexus 7 except there is a color element to it. The 'X' is in four colors. There was also the LG logo on the back.

Android 4.2 in its current state looked exactly like the 4.1.1 we love. There were no tabs on that build version for home-screens as you suggested from your other tipster. What I was amazed by is how fluid everything seemed to be from exiting apps, switching, etc. It seems like they've increased the number of transitions and their types. It still had the hodge-podge mess of multiple communication tools: Messenger, GTalk, Voice and SMS."
Along with that story, we have another supporting the LG Nexus talk, from a Korean site called NewsTomato. They claim that LG will indeed launch an "Optimus Nexus" next month in the U.S., but that Samsung and Sony will also join the party at some point with the Galaxy Nexus 2 and Xperia Nexus, respectively.
To back that story, famed rumormonger DigiTimes chimes in as well, but they went as far as to toss HTC into the fray. The thing is, this rumor from DT really just re-words all of the previous rumors that we have heard over the last couple of months or weeks. It's nothing new and shouldn't be taken as confirmation of anything reported in the past. This is DigiTimes after all.
What do you think? The LG phone sounds like it's happening, but what about the rest? If Samsung and Sony jump into the game, when will it be?
Via:  Android and Me | DigiTimes | NewsTomato