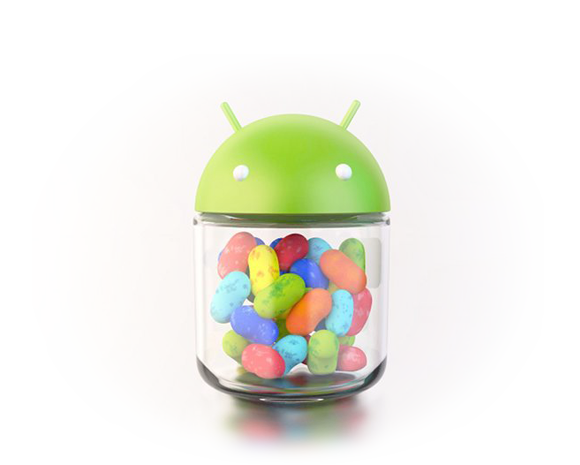 Samsung now has a support page dedicated to listing out the devices that they expect to update to Jelly Bean. The page lists out the Galaxy Nexus (both Sprint and Verizon versions), the Nexus S 4G, and the Galaxy S3 on all of the major U.S. carriers. As you'll see below, they show that Jelly Bean is already available for all of the Nexus devices listed (which it is), but would only go as far as "Coming Soon!" for all Galaxy S3 variants. According to this page, the list will be altered as needed or updated when updates or information about those are released. 
One thing we are a bit concerned about is the lack of a Galaxy S2 presence. The device has been out for some time now, but is still one of the better phones on the planet and surely can run Android 4.1. In fact, Samsung has already committed to updating the GS2 overseas, so we can't imagine that this list won't eventually contain GS2 variants as well. So if you own the previous version of the Galaxy S2, let's not freak out yet.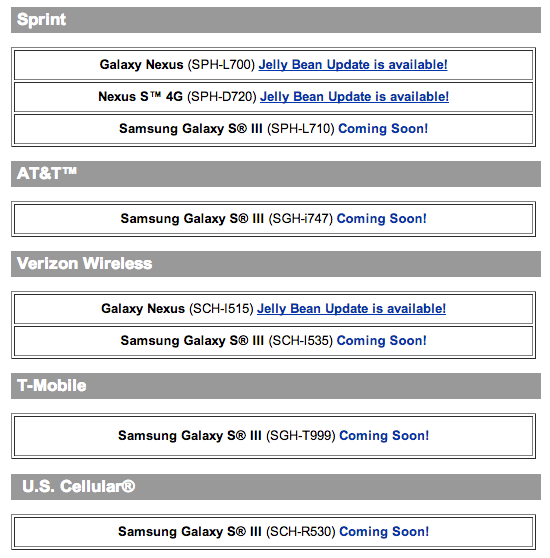 Via:  Samsung | The Android Soul
______________________
Some of our best videos.