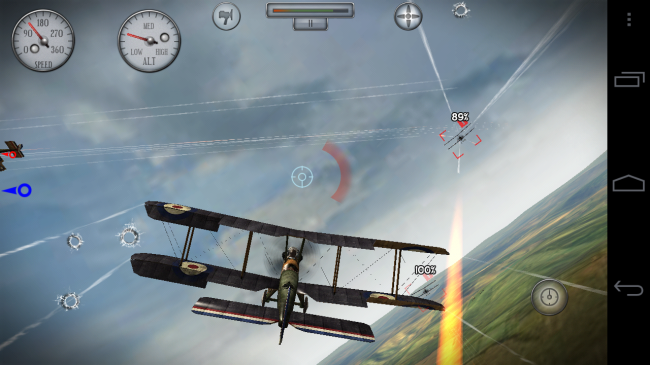 I stumbled upon Sky Gamblers: Rise of Glory today  in Google Play and so far, I really like it. With a great mix of easy to learn controls, engaging gameplay, and cool old planes, it's definitely worth checking out. Basically, you take the controls of old fighter planes and engage in various dogfight missions. What gives the game even more credit is that there's a fantastic online multiplayer with game types such as Team Deathmatch, Defend the Base, and Capture the Flag.
The game comes with 12 campaign missions, but you can also purchase a "full" version via in-app purchase for $4.99 which unlocks more planes and more story line. The controls and graphics are certainly worth that price if you plan on really getting into this title. If I had one thing to complain about, it's that I wish there was a game like this but with modern planes. I'll trade these ancient machines for an F-16 any day.
Play Link
______________________
Some of our best videos.