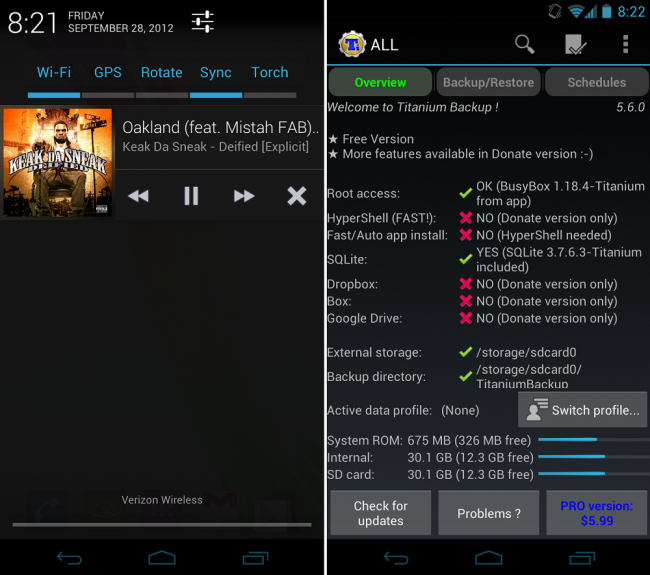 Two well-known and loved apps both received updates this morning. If you have root, then you know Titanium Backup. This morning, Pro users can now backup applications from ADB backup files as well as use an improved Market Doctor which repairs broken Google Play links from backups. For Poweramp users, there is a new Jelly Bean notification look along with some improved file type support such as .wav and .wma. 
Poweramp Changelog:
New "rich" notification support for Jelly Beans (Android 4.1)
Improved .wav and .wma support
Audio in .flv
Music Folders selection can be 10 levels deep now
Fixed missing last song in iso.wv
Few other improvements and bug fixes
Titanium Changelog:
[PRO] Can restore apps/data from ADB backup file. These backups can be made *without* root on Android 4.0+ with "adb backup" from a computer, and can be restored with TB once you have root. This helps on HTC devices that perform factory reset on bootloader unlock. Encrypted ADB backups are supported.
[PRO] Improved "Market Doctor" and "Force attach" to properly repair some broken links that previously required "Destroy all Market links".
UI improvements & fixes.
Updated translations.
Play link: Poweramp Music Player | Titanium Backup
Cheers Jacob!