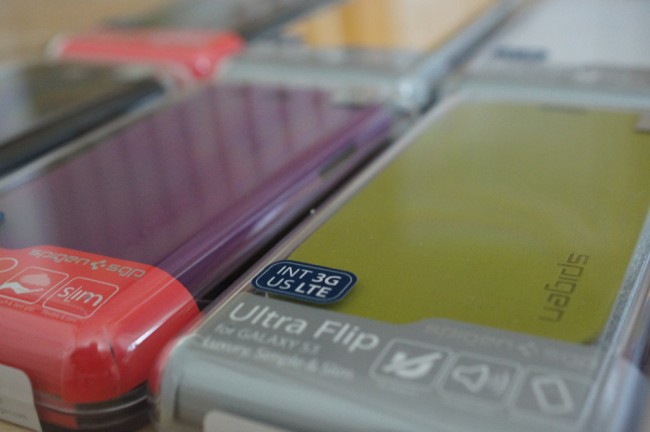 As we roll deep into day 2 of Reader Appreciation Week, we thought it was time to hand out some cases from one of our favorites, Spigen SGP. We have cases for the Galaxy Nexus and HTC One X to giveaway later, but today, it's the Galaxy S3 that's getting the love. There are a variety of case types to be had, ranging from flip covers to leather pouches to minimal plastics to TPUs. We've got it all covered here. 
Contest
Update: Our 10 winners have been picked and emailed! Check your inbox! 🙂
Prizes:
We have 10 cases total. All of the specific colors and types are pictured above and listed below, along with links to the cases for those of you who need to see different pictures or views of them
How to enter:
1.  In the comments, tell us how many Android devices you own and what they are.
2.  Also, tell us which specific case and color you would like.
Winners:
Today at 3PM PT, will choose all 10 winners.
And how about a big shoutout to Spigen SGP for hooking us up with all sorts of goodies this week. We have more cases from them on the way, but they were also generous enough to toss out one of their Klasden Levanus backpacks as a prize. For those not familiar, know that my travel bag is now a Klasden. It's a great backpack.