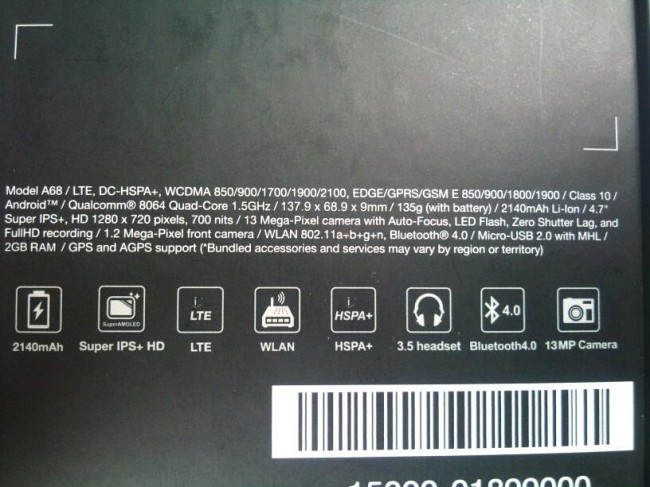 A picture of what appears to be the backside of a retail box that was posted over at Chinese site mobile01, is being reported as the spec list for the Asus Padfone 2. Now, we know that Asus is going to unveil this device on October 16, but so far, most of the specs remained a mystery. Unless of course, this picture is legit. So what do we have? 
The packaging above is showing LTE and HSPA+, a Snapdragon S4 Pro quad-core processor clocked at 1.5GHz, 2140mAh battery, 4.7″ Super IPS+ HD display, 2GB RAM, 13MP rear camera, 1.2MP front camera, and a thickness of 9mm. It sounds a lot like the LG Optimus G, but since it's a Padfone, it will certainly come with a tablet skeleton for docking. With the Padfone, it's all about hybrid multi-functionality.
This is the type of device that I wish would make its way to the U.S. Unfortunately, carriers aren't interested in a phone that docks into a tablet, since they would rather sell you both a tablet and a phone. They also don't want you sharing a data plan between a tablet and a phone unless you pay extra to have that tablet on your plan. The Padfone in theory is amazing for consumers, and that's the reason U.S. carriers have shunned it thus far.
So, this thing sounds like a beast in the making. Is anyone interested in importing one, once it launches?
Via:  Mobile01 | Blog of Mobile