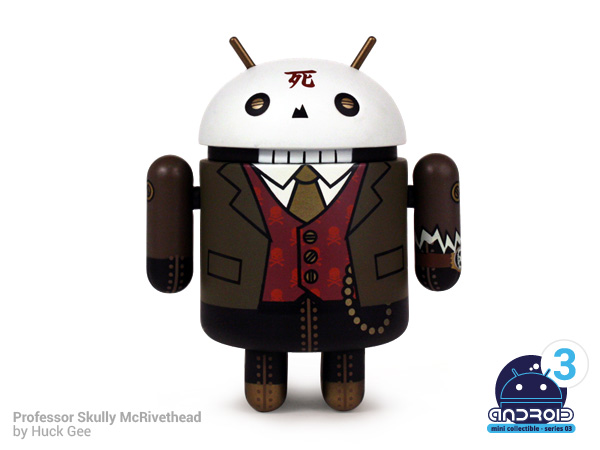 Now that we know when the Series 3 Android collectibles will arrive (on Monday), we can get back to enjoying each new design that Andrew Bell has been revealing. Today's is called Professor Skully McRivethead. I'm not about to try and understand the inspiration for this design, but I'm diggin' it. To see it in a 360-degree view, hit up the interactive image below. 
Via:  Dyzplastic
______________________
Some of our best videos.