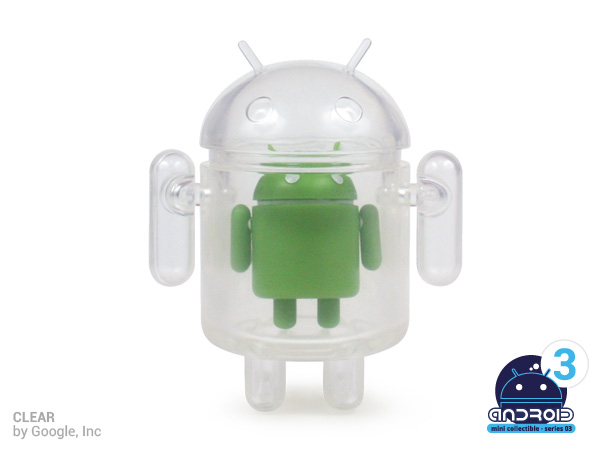 Finally, the info we have all been waiting for! The Series 3 Android collectibles that we have been following religiously over the last few weeks will go on sale Monday, September 24 at 11:00AM ET. The Dead Zebra shop will have some, but if they sell out (and they likely will), you'll have to take to searching through a number of online toy shops for stock. Initial orders should ship by 9/26.
Oh, and there is a the "Clear" collectible that we first posted a picture of during ComicCon. His head pops off in case you wanted to toss around the mini-green collectible for a few minutes. 
Via:  Dyzplastic
______________________
Some of our best videos.