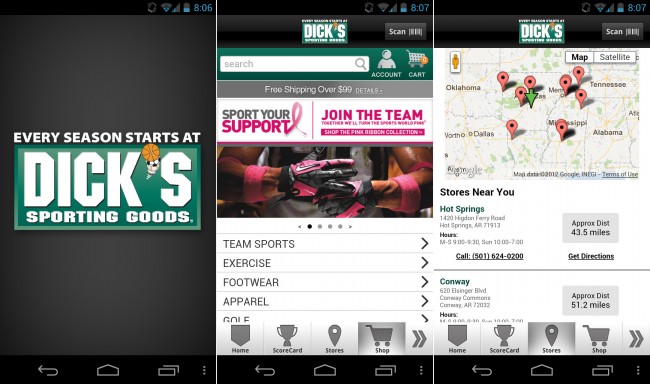 Better late than never, right? That's sort of all I could think when Dick's let us know this morning that they had released an official Dick's Sporting Goods app to Android. It doesn't look bad, though. In fact, it's pretty feature-packed for the most part.
You can load up your ScoreCard, scan rewards, track points, get news on the latest products, see this week's ad, search for near by locations, and of course, shop for your new gear. Not a bad first effort, even if it does seem like an app that should have been out a year or two ago.
Play Link
______________________
Some of our best videos.